News website VnExpress has just released a list of Vietnamese dishes that may give you a heart attack but many say are very delicious. 
Rat meat 
The rat here is paddy rat, and they eat mostly grass, sweet potatoes, cassava and rice. So its meat is said to be healthy and delicious. It can be cooked in different ways -- grilled, fried or stir-fried. 
Paddy rats are widely consumed across Vietnam, from the Red River Delta in the north to the country's rice basket, the Mekong Delta, in the south.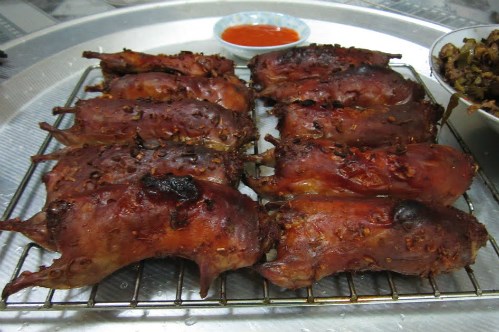 Coconut worm 
The soft, fatty and wriggling worm may terrify many, but it is a very favorite dish in the Mekong Delta. It can be grilled, fried or steamed.
Probably the most terrifying way to eat these coconut worms is to drop the still living ones into fish sauce until the worms are soaked in the sauce, and then you pick each worm and put it into your mouth.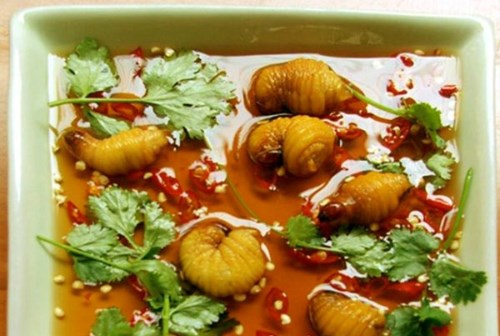 Scorpion 
In the past, scorpion was usually soaked in wine and consumed as a traditional medicing.
In recent years it has fallen into the frying pans of restaurants. It is usually deep fried or grilled.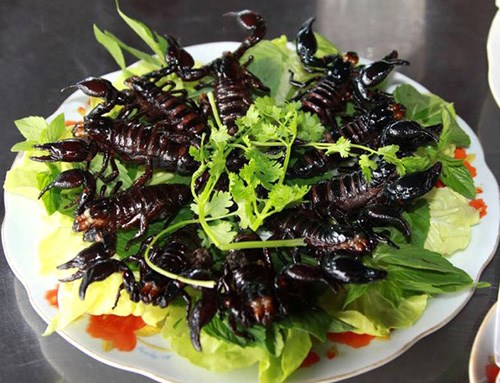 Cicada 
Cicada is another favorite dish in the Mekong Delta, particularly the province of Vinh Long.
It can be soaked in a tempura-like batter and deep fried, or cooked with rice porridge.
People usually catch cicadas during their moulting process when they are shedding their skins, as the cicadas, they say, taste the best then.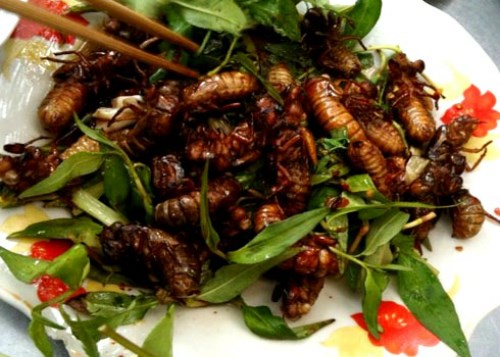 Snake 
Snake is a speciality of the Mekong Delta. It can be cooked into many different dishes, including snake hotpot, snake porridge, fried snake, grilled snake, stewed snake and snake salad.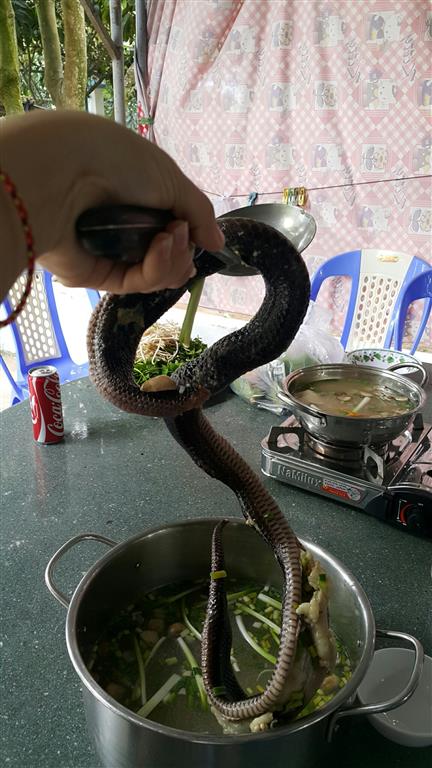 Balut- Hột vịt lộn
Balut is probably the most repulsive of the three dishes, going by its looks. It's slimy, yellow, grey, and something you wouldn't put in your mouth unless you were really the adventurous kind. A balut isn't even an egg really, it's the fertilized embryo of a duck. You can actually see the underdeveloped chick if you look closely. Sends shivers down my spine just seeing that think all curled up in the eggshell…
However, the people of Laos, Cambodia and Vietnam have no such adverse reactions to Balut. They enjoy the dish and even consider it to be an aphrodisiac, a hearty snack, rich in proteins. Balut is a part of street food, served with cold beer. Different methods of seasoning include – salt, chili, garlic and vinegar in the Philippines, a pinch of salt, lemon juice, ground pepper and mint leaves in Vietnam, and a garnish of lime juice and ground pepper in Cambodia.
To prepare Balut, fertilized duck eggs are kept in the warm sun in baskets, to retain the warmth. After around 9 days, the eggs are held to a light to check on the embryo inside. After another 8 days, the balut is ready to be cooked and sold. Again, preference over the age of the egg varies from region to region. While the Filipinos like their balut 17 days old, whereas the Vietnamese like them 21 days old with the chick actually looking like a baby duck.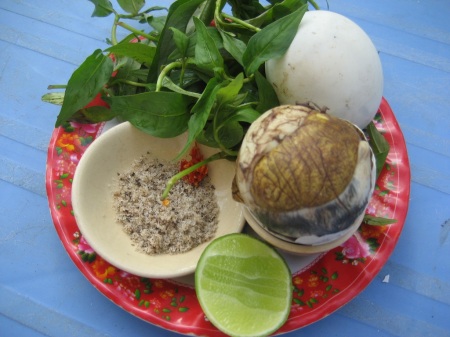 For further information, please contact:
- Web: www.canthomekongtour.com
- Email: info@d-annamtravel.com
- Phone: +84939900668