A taxi driver picked me up from the hotel at 5:30am and dropped me off at the waterfront. I handed my ticket to a lady there, and she motioned to a guy nearby who came and whisked me away to his boat down the way. I can't help but feel like they've got a system in place for these boat tours. If I've learned anything about Vietnam, it's that the Vietnamese have very structured ways of doing things that aren't always obvious to you – even when it seems like you've been thrown into utter chaos, things always seem to work out seamlessly in the end.
My tour guide was older but vibrant and energetic, which made for a fun ride. He took me straight to the Cai Rang floating market, supposedly the biggest and best one in the area. I think we may have arrived a smidge too early, as boats seemed to be just setting up there.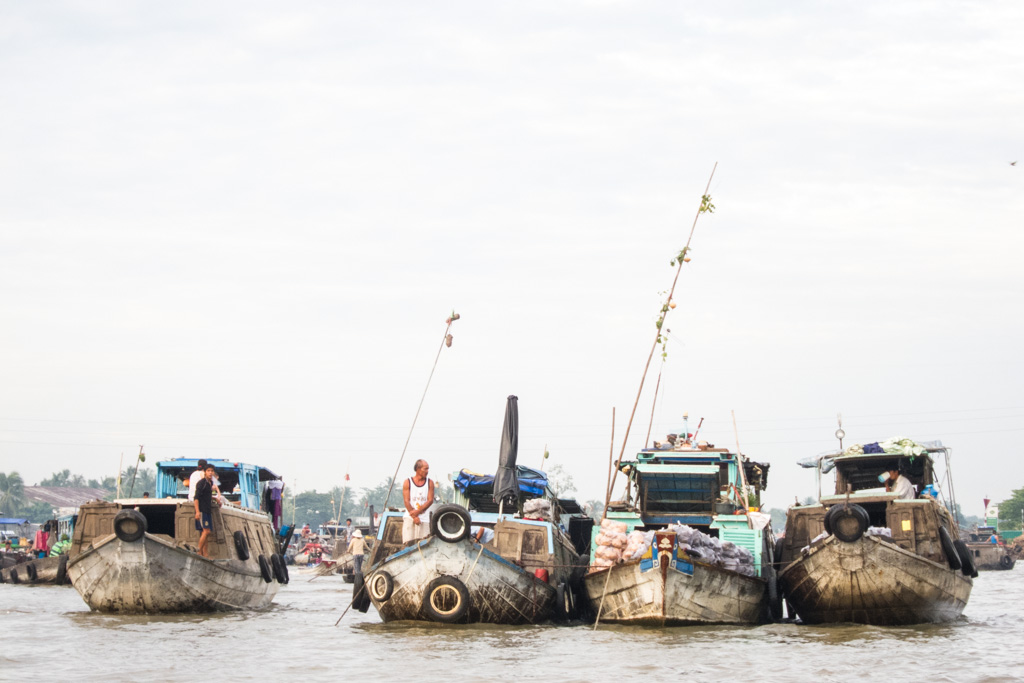 We proceeded further down the river to the Phong Dien floating market. We timed this one perfectly and nestled our boat smack in the middle of the action. I watched as tiny women paddled their boat up to another boat, set the anchor, and conducted transactions with other sellers. Cash and produce kept exchanging hands right before me. The market was quiet but full of color; I couldn't get enough of it. And best of all, it felt like I was the only one around – not another tourist in my line of sight!