From 24 Jan to 28 Jan 2020, We will visit floating market in CanTho, and then learn how to making "Banh Tet" called cylindrical glutinous rice cake programm in Vietnamese New Year.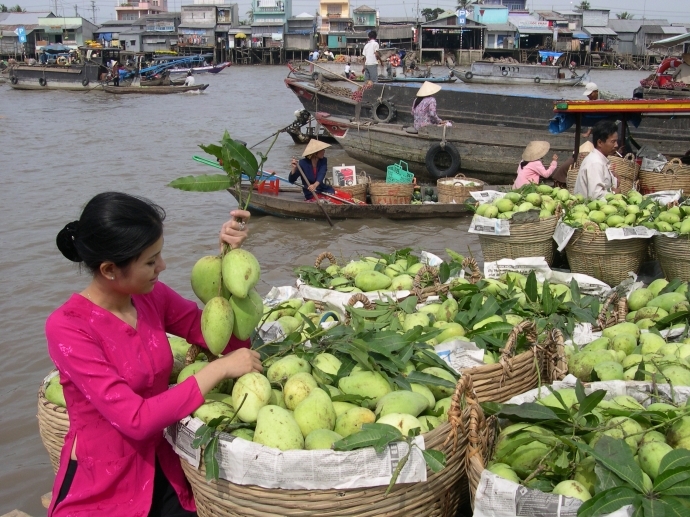 How to make "Banh Tet"? Now let's join and you will have feeling like a family menber to get together to prepare and reunite for this special date.
"Banh Tet" is a Vietnamese savoury but sometimes sweetened cake made primarily from glutinous rice, which is rolled in a banana leaf into a thick, log-like cylindrical shape, with a mung bean or mung bean and banana, then boiled. After cooking, the banana leaf is removed and the cake is sliced into wheel-shaped servings.
Wow, let's time for enjoying "Banh Tet" - cylindrical glutinous rice cake. You have a Banh Tet present from us.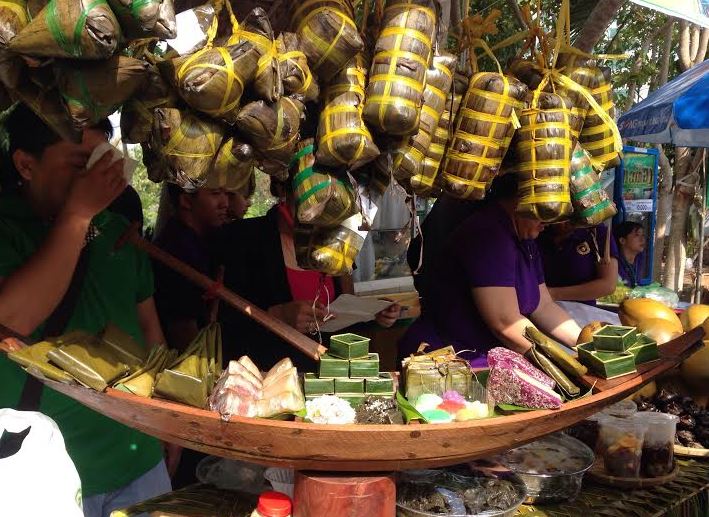 We are sure that you will have an enjoyable and memorable experience date when you will be engaged in traditional activities on Lunar New Year at Southwest region.
The next stop is  Cồn Sơn Island , we will land on a quiteplace and walk around to have a good opportunity for seeing lifestyle of rural people in Mekong Delta Vietnam .We come back to Cần Thơ city before 5 PM, finishing Cai Rang Floating Market 1 Day Tour
Included:
Standard Type : Air con tourist bus, English speaking tour guide, boat trips in Mekong delta have enough lifejacket for everyone, entrance fees, normal lunch and 01 Aquafina water bottle/pax.
Drop-off Fee: (price for per person) -Can Tho: Drop off at Can Tho Centre
Excluded: Tips, drinks, travel insurance and personal expenses.