LANGBIANG MOUNTAIN
* TOUR DETAILED
In the morning at 08:00 AM – 08:30 AM, Our tourguide and car pick up you at hotel in center then This one day adventure starts to the Northwest of Dalat City:
Van Thanh Flower farm: The car will go straig  ht to the West of Da Lat on the winding and quiet streets. Go pass by Cam Ly airport. We will stop at Van Thanh Village, one of the two largest flower growing villages in Dalat. Visitors will be able to take photos with the flower field in a natural way besides knowing more about the flower industry in Dalat and the friendly farmers here.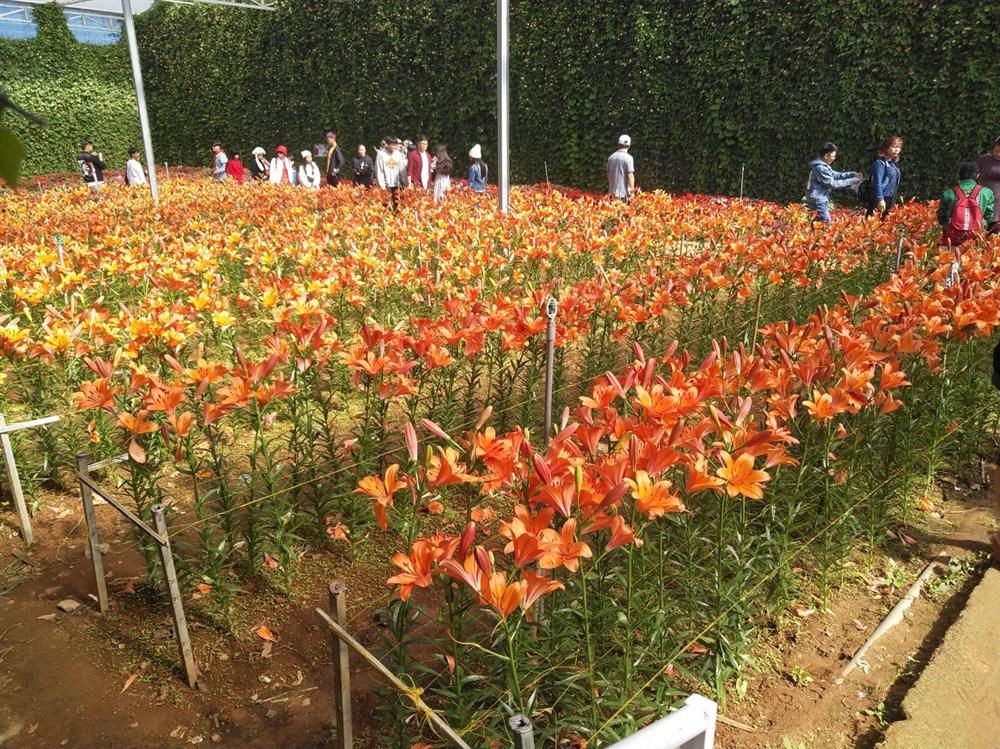 Van Thanh Flower farm
Cu Lan Village (sloth Village): With a special name, Cu Lan Village is a harmonious combination of natural landscape and traditional architecture. Guests will experience the feeling of swinging on the bridge hanging over the stream, relax by the lake with trees, visit the Chom Hom Market, watching gentle Culan animal or merrily play on The vast green grass.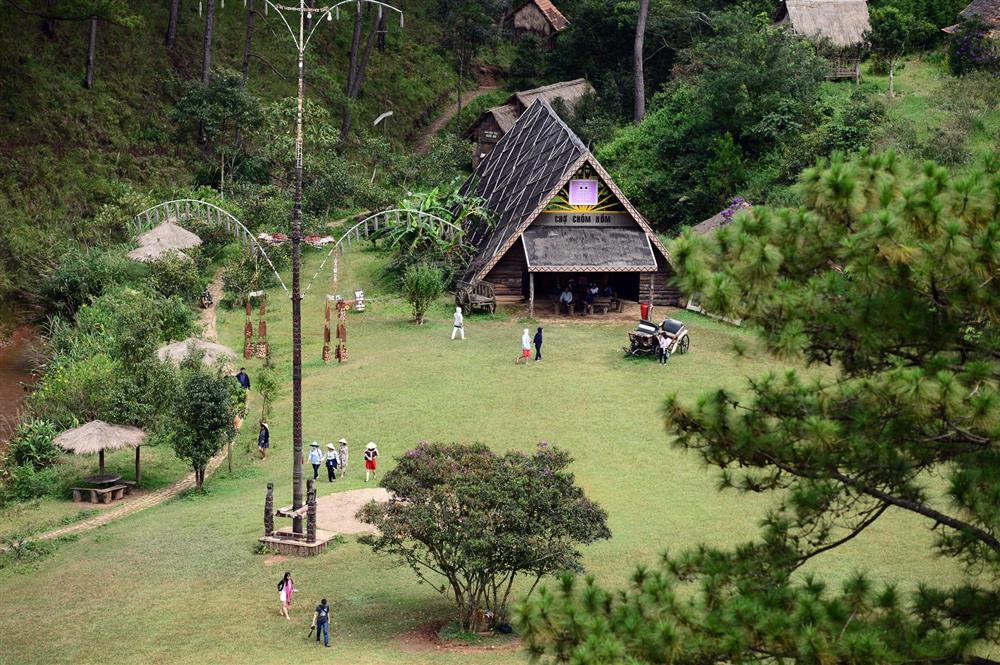 Cu Lan Village (sloth Village)
Langbiang Mountain: it is known as rooftops of Dalat, from the top of the Lang Biang Mountain, visitors can have a panorama view of the golden stream, Silver Stream, Golden Valley, Lat Village, vast pine forest and Da Lat City. In the middle of the mountain, there are two statues of K'Lang and H'Biang with the owner of the Name "Langbiang". The restaurant and coffee shop on high will help visitors relax in the cool air and fresh nature.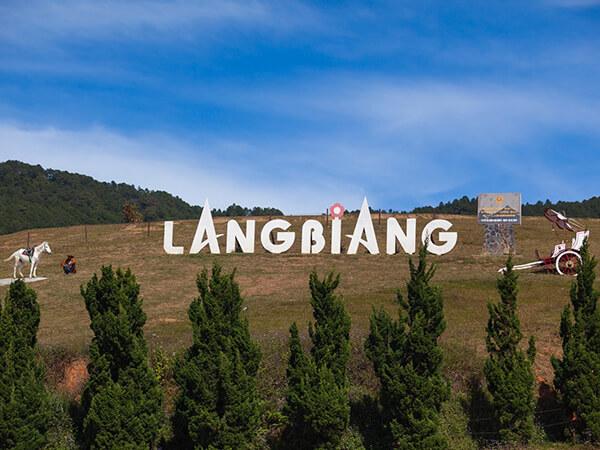 Langbiang Mountain
Old French Villa Quarter: is a very beautiful place in the city. The wonderful city of Dalat has developed into a very popular tourist destination in the recent past.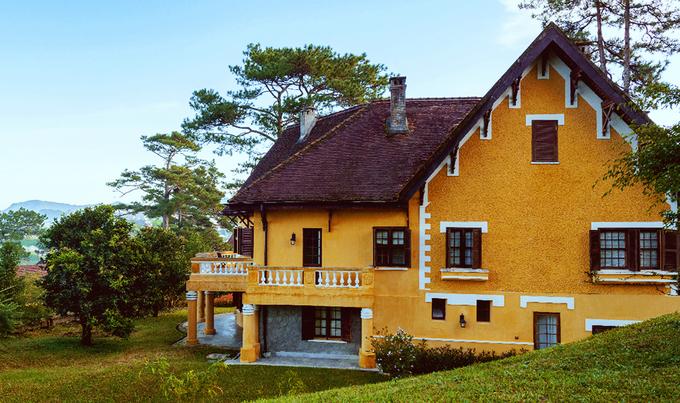 Old French Villa Quarte
Old railway station: The oldest railway station in Vietnam and Indochina, where the steam locomotive is stored along with the unique iron serrated line. A mixture of Western and indigenous people architecture is so well-known and eye-catching that this is an imaginative history that has come into how many music videos and many famous movies. If you want to experience about that time you can take the train to Trai Mat with 7km going through the Thai Phien flower village.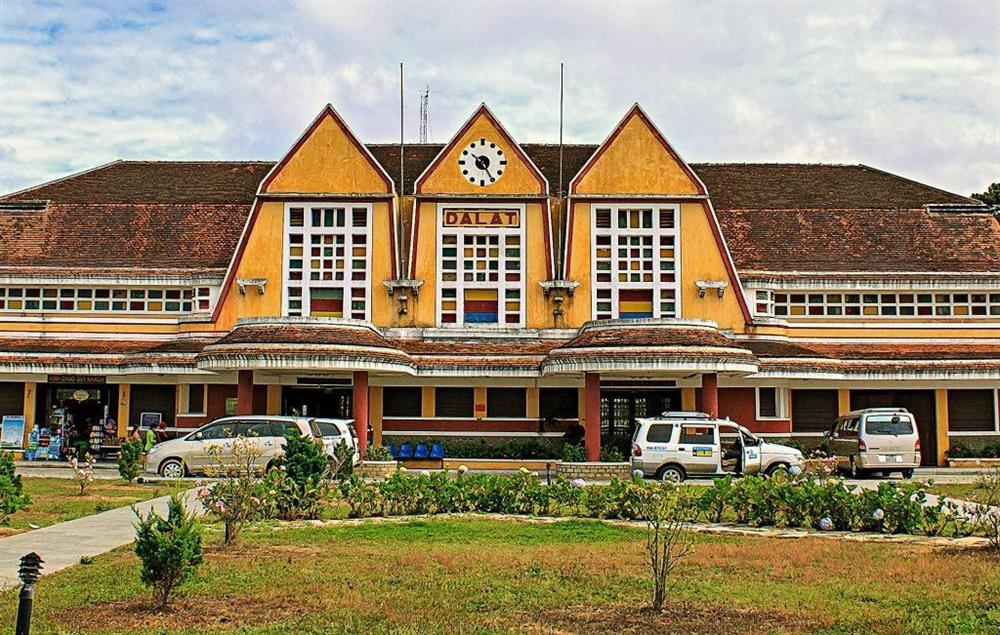 Old railway station
Chinese pagoda: Located at No. 385 Khe Sanh street, Chinese Pagoda was built in 1958 by the Chinese Buddhist monks. It was restored in 1989. Quang Minh temple is the key architecttural part of this pagoda which is 12m high. Chinese pagoda is famous for its three sandal-wood statues of Buddhist, each has 4m in height and 1.5 ton in weight and they were taken from Hong Kong in 1989 by superior Buddhist monk Tho Da.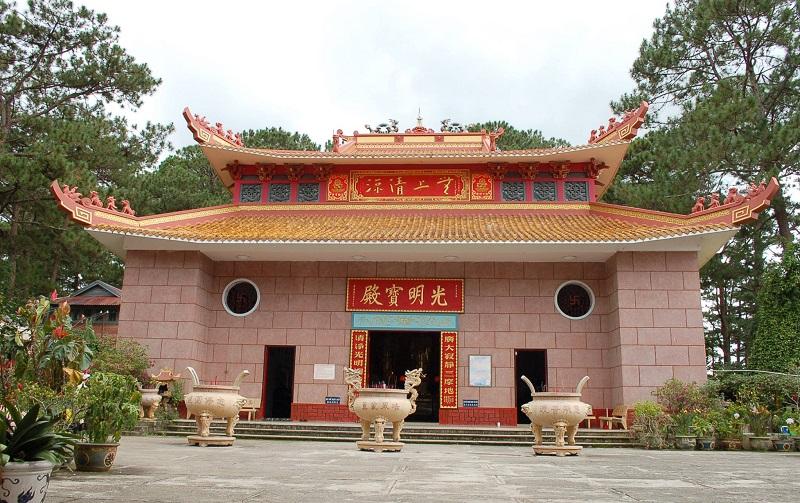 Chinese pagoda
Tour price includes:
A/c van/bus pick up (centrally located hotel)

Transfer & sightseeing as per program

English speaking guide

Lunch

Entrance fees
Tour price excludes:
Activities fee

Bottle of water

Personal expenses

Travel insurance

Jeep Car
FOR MORE DETAILS
AN NAM INTERNATIONAL JSC
10 NGÔ GIA TỰ ST, AN HỘI WARD, NINH KIEU, CAN THO CITY
HOMEPHONE: 02926.53.2222/ Phone 0939900668
Travel is the only thing you buy that make you richer!