In the area of Can Tho, there are now a number of farms that have been put into operation and attracted a lot of locals and tourists to visit. Most of these farms specialize in growing clean vegetables, hydroponic vegetables, melon greenhouse systems, raising livestock and poultry, etc. Below are some farms that are exploiting practical experiences for people who want to come and experience.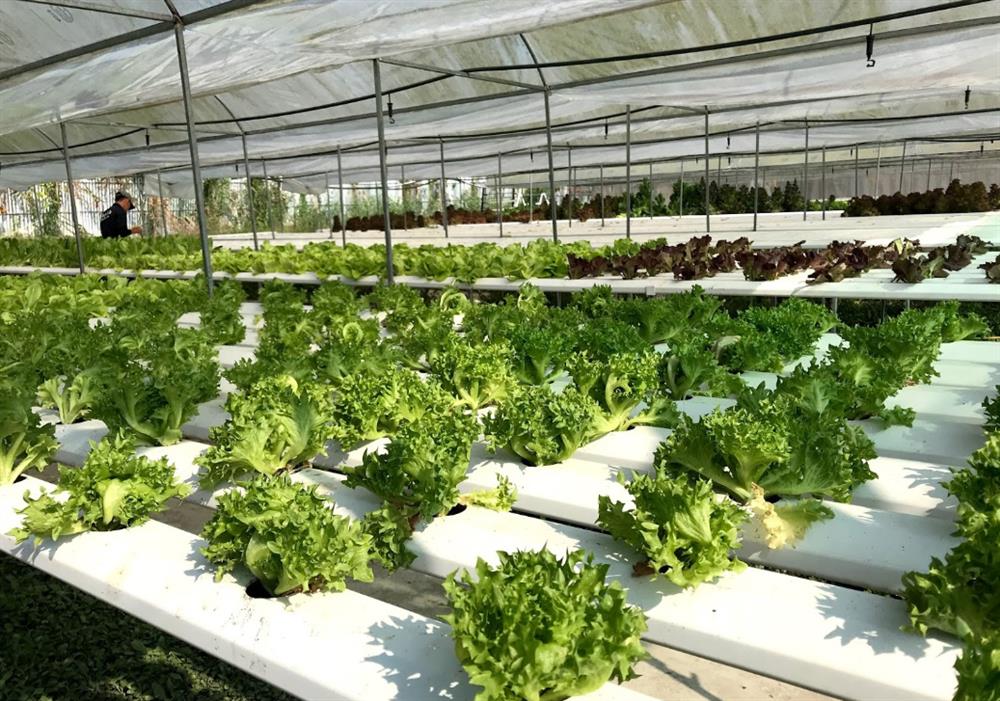 Growing vegetableS in farm
1. CANTHO FARM
Location: 79A, Vo Van Kiet Street, Long Hoa Ward, Binh Thuy District, Can Tho City
Opening hours: 8:00 a.m - 17:30 p.m
Reference price: 20,0000 VND - 500,000 VND
Can Tho Farm is a beautiful farm located not too far from the city center but still retains a fresh green space with an area of ​​more than 600 square meters. Can Tho Farm was formed in the direction of tourism development based on green agricultural production, focusing on growing clean vegetables hydroponic and geotropic, seedling nursery, cantaloupe grower, etc. The vegetable varieties here very diverse, fresh and healthy. People can come here to have fun and enjoy, while planting and harvesting agricultural products by themselves.
There is also a common room where children can listen to instructions and disseminate knowledge from agricultural engineers as well as participate in collective activities. Since the common house was formed, the farm has regular customers who are many households in Can Tho city and surrounding areas. Besides, the farm is currently an attractive destination for pupils and students from preschool to high school in the Mekong Delta to come and participate in extra-curricular activities.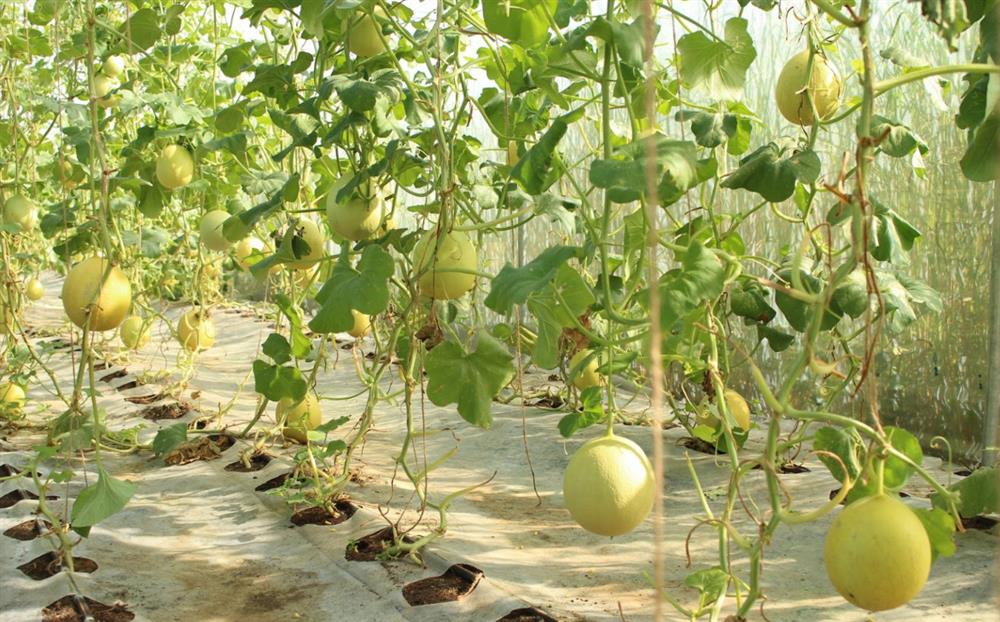 Melon garden in Cantho farm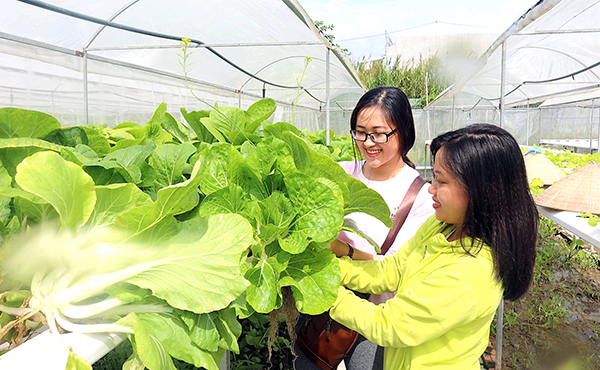 Visitors enjoy harvesting green vegetables at Cantho Farm. Photo by My Hoa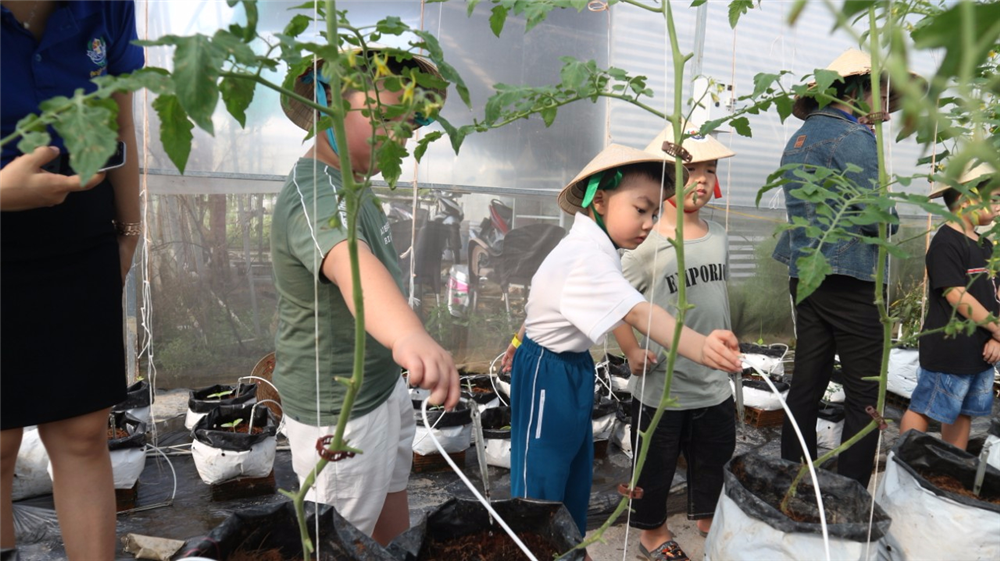 Pupils take care of tomato at Cantho Farm. Photo by Hong Nhung
2. BAO GIA FARM CAMPING
Location: Dong Thanh Commune, Chau Thanh Ward, Hau Giang Province (next to Cai Rang District, Can Tho City)
Opening hours: 8:30 a.m - 17:00 p.m
Reference price: 35,0000 VND - 500,000 VND
The eco-tourism area is open to visitors for free, you only need to pay for the game services! The price is from 70,000 VND/ticket for children; and 100,000 VND/ticket for adults. This is one of three farms of Hai Au Agricultural Development Joint Stock Company (Seagull ADC), specializing in the development of high-tech agriculture, organic agriculture, located in Thanh Thuan Hamlet, Dong Thanh Commune, District Chau Thanh, Hau Giang Province. Bao Gia Farm Organic Farm is exploiting tourism that combines local cultural and environmental factors into experience programs through exciting and meaningful activities. The programs implemented by Bao Gia Farm Camping all incorporate educational elements from skills to emotions of participants, especially children/studends from different schools in Cantho city. 
The mini plow car will take visitors to visit gardens, enclosed areas for growing cantaloupe, squash, etc. You will be able to visit and be introduced to the process of cultivating clean agricultural products here. In addition, it is also possible to feed rabbits, goats, pigeons and farm animals. Or pick your own fruit in the gardens that are allowed to pick under the supervision of a guide. The camping area is arranged with large artificial grass. Around there are many ready-made tents or you can rent a suitable tent to camp on the spot.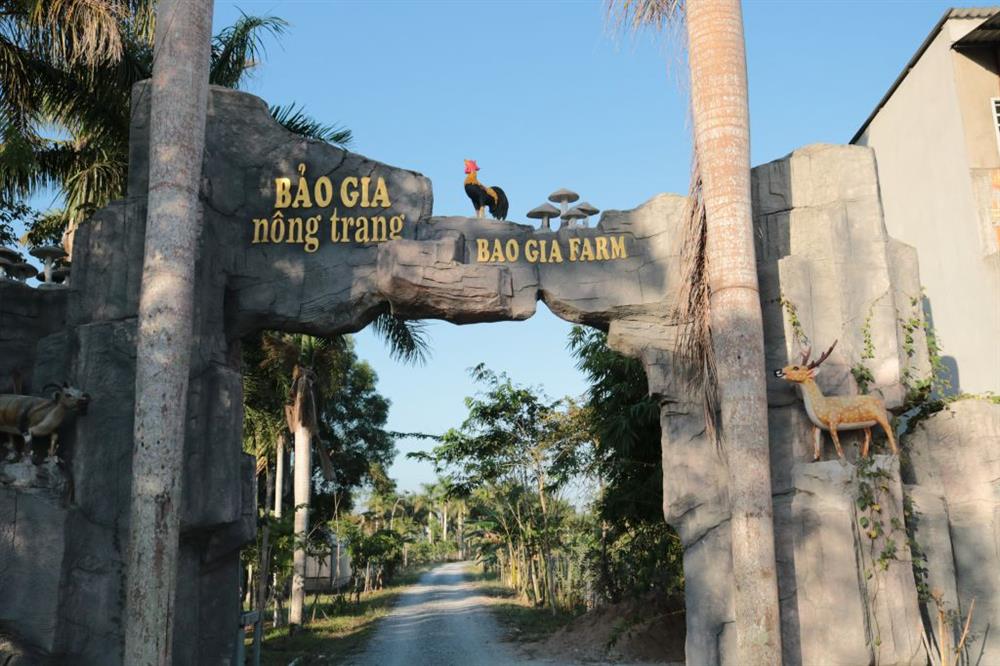 Bao Gia Farm 
Visiting the farm by tractor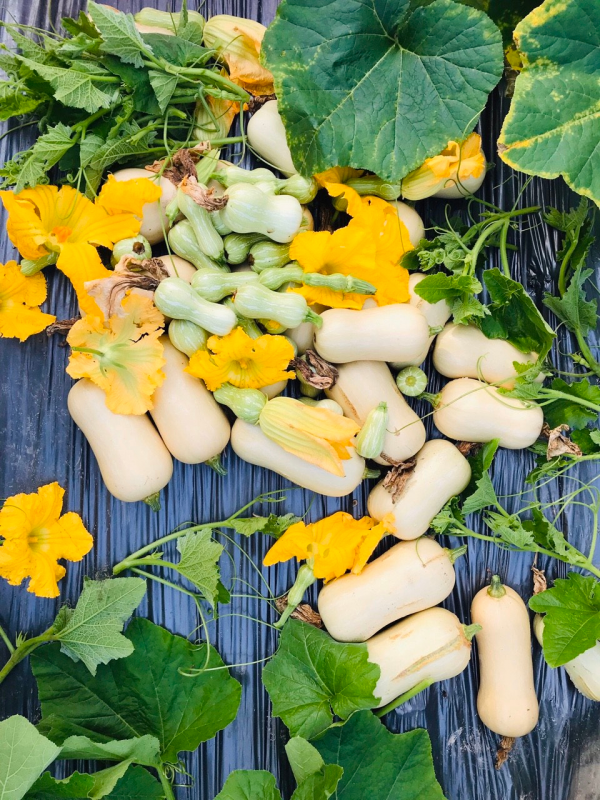 Agricultural products are harvested from Bao Gia Farm
3. MINH HOA HYDROPONIC VEGETABLE GARDEN
Location: 273 Nguyen Van Linh Street, Long Tuyen Ward, Binh Thuy District, Can Tho City.
Opening hours: 8:00 a.m - 20:00 p.m
Reference price: 50,0000 VND - 300,000 VND
The garden is open to to visitors for free, the visiting time is 120 minutes/area, then you can move to another area. Minh Hoa hydroponic vegetable garden is famous for its fresh, green and delicious vegetable garden with extremely attractive vegetarian dishes served on site. This place is not only a place to provide clean and safe vegetables for consumers.
With a good reputation, Minh Hoa Company - also a destination to visit for many organizations and agencies, is a place for female students to come here to visit, learn and experience to arouse their dream of starting a business in future. Currently, Minh Hoa Company produces on an area of ​​3,000 square meters with modern misting systems, all covered with thin mesh and nylon to ensure both light, water, and pests that do not cause harm. harmful for vegetables to grow in both quality and quantity. The model of growing clean vegetables by hydroponic method is receiving the attention of many people, gradually meeting the needs as well as the desire to have a source of clean food for consumers.
The fresh vegetables ịn Minh Hoa garden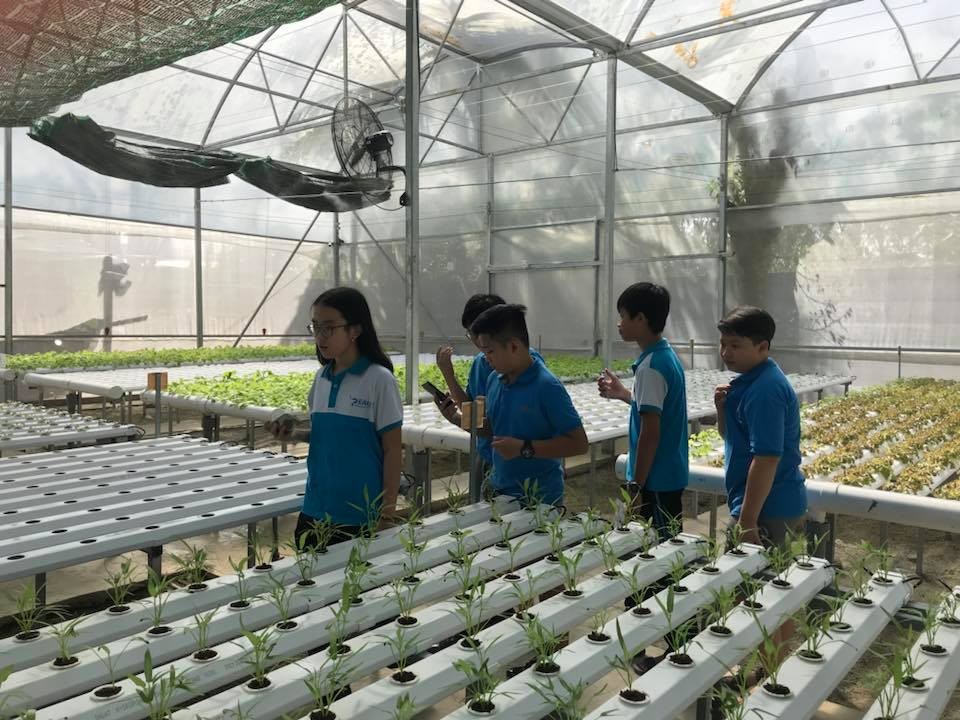 Students visit and study the system in Minh Hoa garden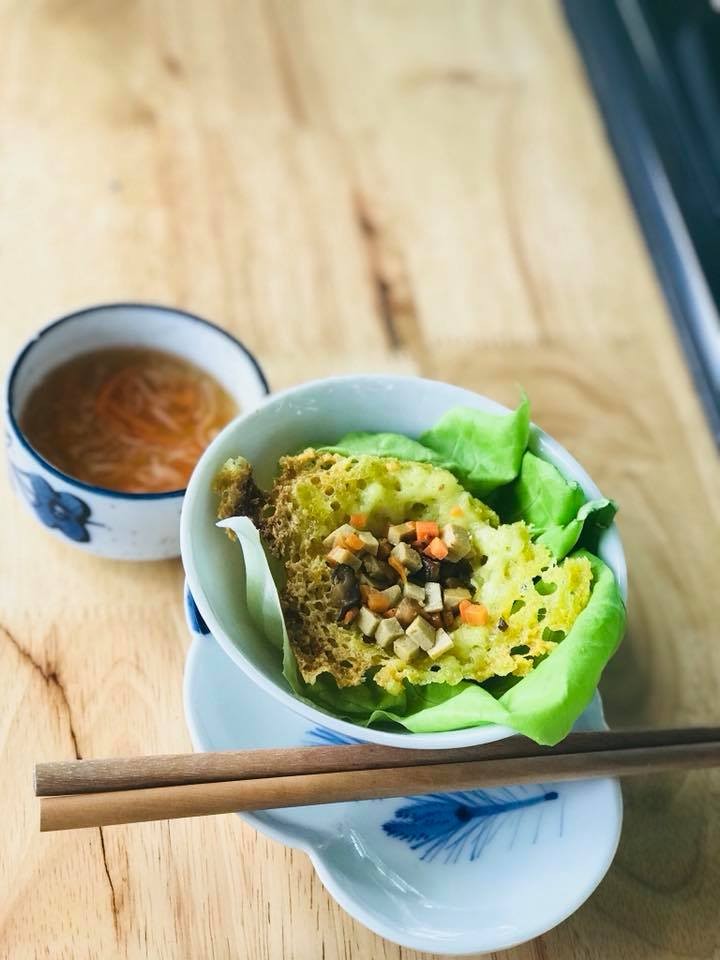 The food is made from fresh vegetables in garden
Sources: Photos and information in the article are collected and compiled from different sources.