ITINERARY: DrayNur Waterfall - Kuop Village - Gia Long Waterfall - DrayNur Waterfall
08:00 am - Pick up you at DrayNur Waterfall, Tour leader provides the equipment: a bike, a helmet, a mineral water and introduce the route, rule, skills of biking - trekking.
08:20 am - Start biking to Gia Long waterfall across Kuop Village, witness the beauty of highland, serene life of ethnic minorities.
09:00 am - Tourists explore Gia Long Waterfall - a nationally ranked monument, enjoy the majestic, charming natural scenery. 
09:15 am - Start trekking about 500m along the Bazan rocks with marvelous formations and the mysterious Serepok river.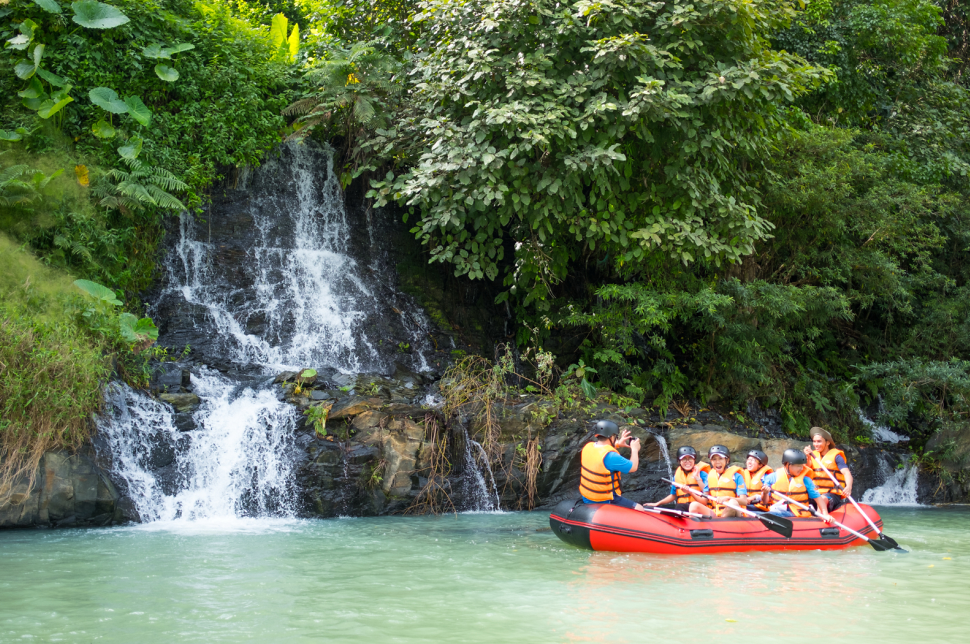 09:45 am - Arrive at the rock, there with be instruction and paddling techniques as well as pumping up rafts before splitting up into teams of 6-8 guests.
10:00 am - You are then ready for the most amazing main section. Enjoy the best and unique white water rafting through fantastic forests on the mysterious Serepok river. On the way, tourists stop by small waterfalls to take photos, walk along the rocks and reach the scenic and peaceful scenes.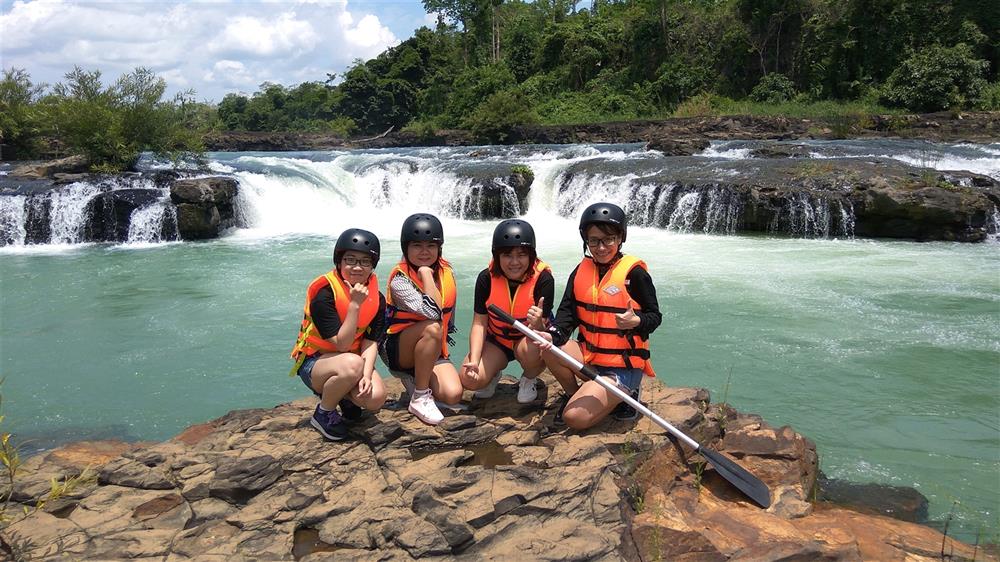 11:00 am - Drop by some big rocks to take a rest and tast the green tea, the delicious grills sweet potatoes or corns.
11:20 am - After being on the river for approx. 02 hours, we'll return to DrayNur Waterfall.
12:30 pm - It is time to enjoy lunch at the restaurant.
Tour end! Thanks you and See you again!!
INCLUSION:
- Staffs: Proessional, experienced and enthusiastic driver, Rafting coach
- Tickets: Entrance, bike, inflatable raft
- Meals: 01 lunch and 01 extra meal: grilled sweet potatoes or corns
- Travel Insurance
- Gifts: a bottle of mineral water/day
EXCLUSION:
- Expenses out of tour program
- Shopping
- Pick up and drop off service.
BRING WITH YOU:
- Swimming suit/short, towel. hat, sunscreen, sport sandals/ water shoes, camera, clothes & a deal of fun.
FOR MORE DETAILS
AN NAM INTERNATIONAL JSC
10 NGÔ GIA TỰ ST, AN HỘI WARD, NINH KIEU, CAN THO CITY
HOMEPHONE: 02926.53.2222/ Phone 0939900668
Travel is the only thing you buy that make you richer!