As the sun sets the boat heads out into Nha Trang Bay, you enjoy a delicious seafood dinner as you are entertained by musicians who play against a stunning backdrop of the stars, moon and the city lights.
There is no better way to spend a tropical evening than on an Emperor Junk cruise where the staff go out of their way to ensure it is a memorable one.
DETAILED ITINERARY
04:00 pm - 05:00 pm 
Pick-up from your hotel and transfer to Nha Trang Port to board the Emperor Cruises Junk.
05:00 pm – 07:00 pm
On arrival at the port you are greeted by the Experiences Manager with a welcome drink. Introduction to Nha Trang Bay, the locals, the food, the culture, the emperor, safety precautions, and the Emperor Cruises Junk. Start cruising through the spectacular landscape of Nha Trang Bay as the sun sets.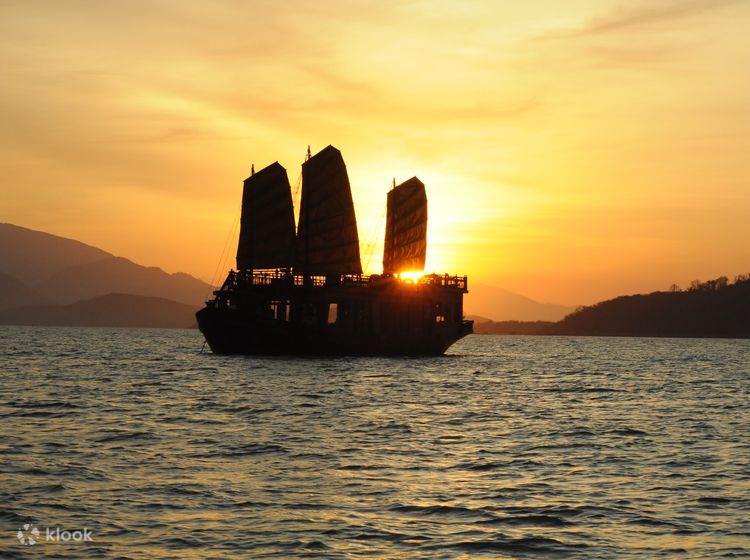 07:00 pm - 08:00 pm
Cruise through Nha Trang Bay at night while sipping cocktails and wines on the sundeck as you are entertained by musicians playing against the stunning backdrop of stars, the moon, and the city lights. Experience the gastronomical pleasure of a 5-course seafood dinner on board while being serenaded and served by the Emperor Cruises team.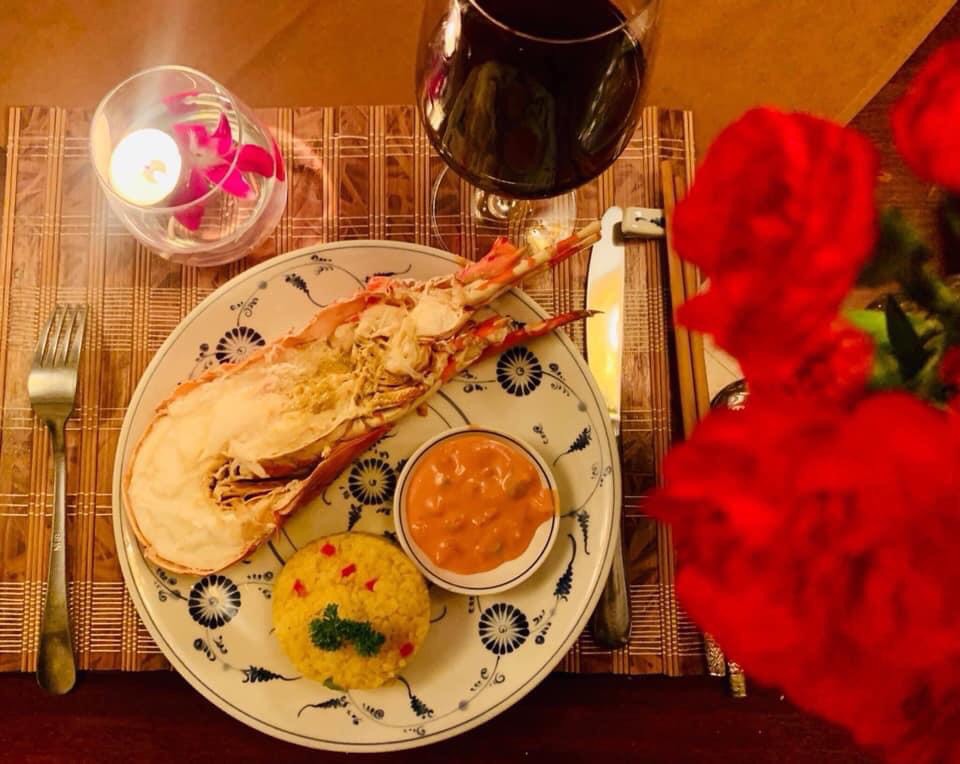 08:00 pm – 09:00 pm 
End your romantic dinner by having drinks or cocktails at the lounge or on the sundeck before
heading back to Nha Trang Port and returning to the mainland where your transfers will be waiting
to drive you back to your hotel.
BENEFITS:
Pick-up and drop-off services in center area of Nha Trang city

Cocktail party and canapé on sundeck

Experiences manager on board (English, Russian, Korean,Vietnamese speaking)

Seafood dinner on board with main course options: Lobster/Australian Beef/Salmon

Unlimitetd water, tea and coffee, house wine, spririt, cocktails, local beer, soft drink, fruit juice

Live music (violin + guitar)

Free wifi

Note: The timetable could be revised 30 minutes earlier or later depending on the day's weather and water
conditions. All customers will receive confirmation of pick-up time one day before the cruising date.
SERVICES
24-hour reception

24-hour security

Mini bar

Restaurant

Newspapers and magazines and chess

Languages spoken: English, Russian, Korean and Vietnamese
For further information, please contact:
AN NAM INTERNATIONAL JOINT STOCK COMPANY
10 Ngo Gia Tu Street, Tan An Ward, Ninh Kieu District, Can Tho City
Wish you an enjoyable and rewarding trip!
Contact: 02926.368.4668/ Phone 0939.900.668
AnNam Travel – Confirm the Difference