1. Ba Be National Park (Bac Kan Province)
Ba Be Lake lends its name to this subtropical national park, a vast forest sprinkled with gushing waterfalls and bat caves. The lake's calm currents are ideal for boat outings, refreshing dips, and fishing trips. On land, spend time exploring the hiking trails that fan out and envelop the lake, or cycling the excellent roads all along the water. Ba Be National Park is partly inhabited by the Tay, one of northern Vietnam's largest ethnic minority groups. The Tay welcome travellers with authentic homestay experiences in their elevated stilt houses by the lake.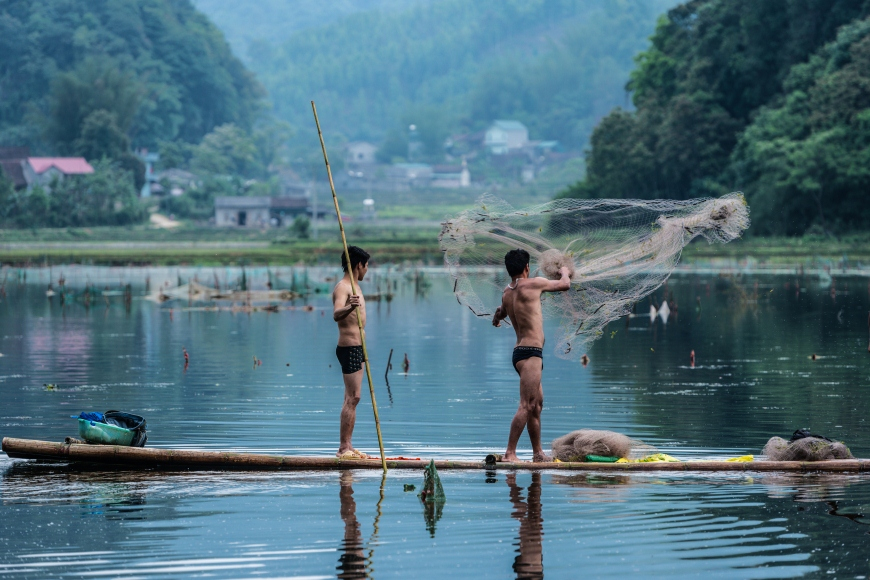 Ba Be National Park is partly inhabited by the Tay
Ba Be is six hours from Hanoi. Despite dry and chilly winters, the jungles in Ba Be are lush and beautiful all year round. Occasional storms may disrupt travel plans from July to October.
2. Phong Nha - Ke Bang National Park (Quang Binh Province)
Phong Nha - Ke Bang is an adventurer's wonderland, chock-full of tenacious rivers, vivid jungles, and mammoth caves. This UNESCO-recognised national park is home to some of the world's largest caves, with many other systems hiding beneath towering, jungle-topped karsts. Depending on your interest, caving experiences can range from afternoon excursions to intense, four-day expeditions. Above these subterranean cave kingdoms, you'll have opportunities for kayaking, cycling, and hiking in the national park. Restful Phong Nha Town is a beautiful base to return to at the end of each day.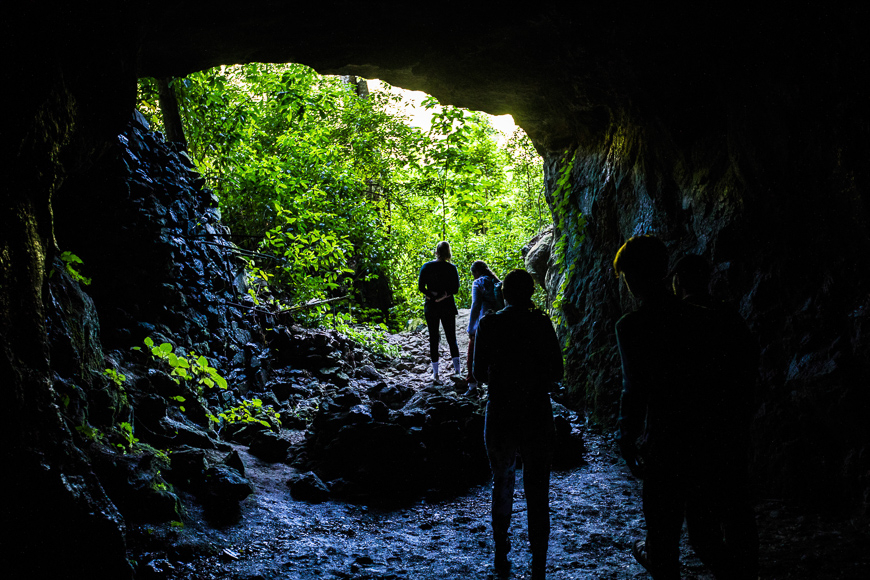 You'll need to base yourself in Phong Nha Town to visit the national park, just a few kilometres away. Your hotel can help your arrange tours to several accessible caves, but for larger caves you'll need to book in advance with Oxalis or Jungle Boss. March and April are the best months to visit Phong Nha, as the vegetation beams with vitality after the winter rains. Most of the caves are inaccessible in the rainy season, from October to November.
 3. Cuc Phuong National Park (Ninh Binh Province)
Cuc Phuong is Vietnam's oldest national park, consecrated by Ho Chi Minh himself. It's home to a dense forest of millennia-old trees, prehistoric caves, botanical gardens, and two animal sanctuaries which are worth exploring. The Endangered Primate Rescue Centre recovers and rehabilitates illegally captured primate species; while the Turtle Conservation Centre runs rescue, conservation, and breeding programmes. Spend your time trekking, bird-watching, and kayaking; or book a stay in the stilt houses of the hospitable Muong people.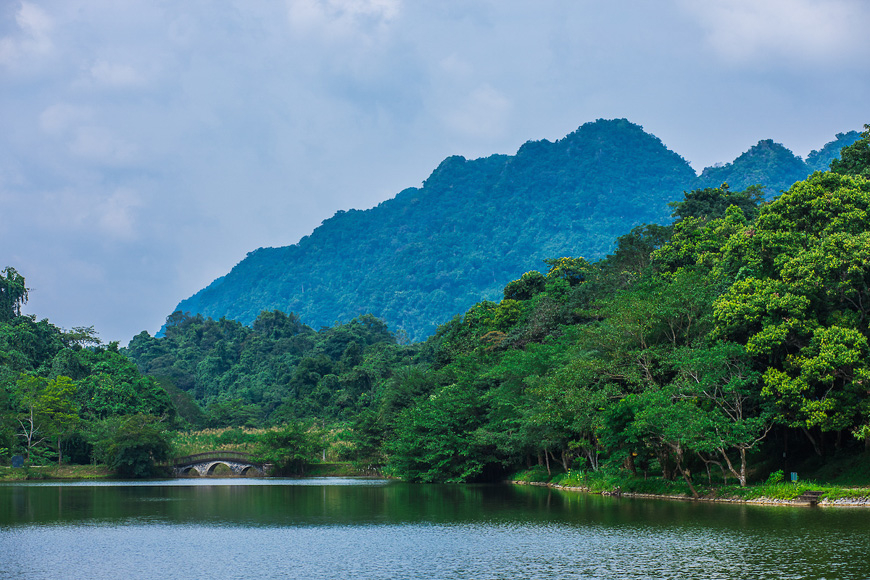 Only two hours from Hanoi and an hour from Ninh Binh, you can easily visit Cuc Phuong within a day or stay in the park longer if you like. Local tour companies in Hanoi offer trips to Cuc Phuong on short notice, and you can find more options on the park's website. The spring months of April and May bring soaring temperatures but also legions of butterflies — the sight is worth it if you can brave the heat. Otherwise, there isn't a bad time to visit Cuc Phuong. Expect winter chills in December and January.
4. Bach Ma National Park (Thua Thien Hue Province)
Rarely-visited Bach Ma is perched halfway between the imperial city of Hue and the ancient town of Hoi An. There's been little development in the park since the early 20th century, and the area is still home to a small collection of French colonial villas — now converted into charming guesthouses. There are enough hiking trails to keep you busy for a few days. Some lead through rock pools and waterfalls. On a clear morning, walk to the peak for a spectacular coastal sunrise.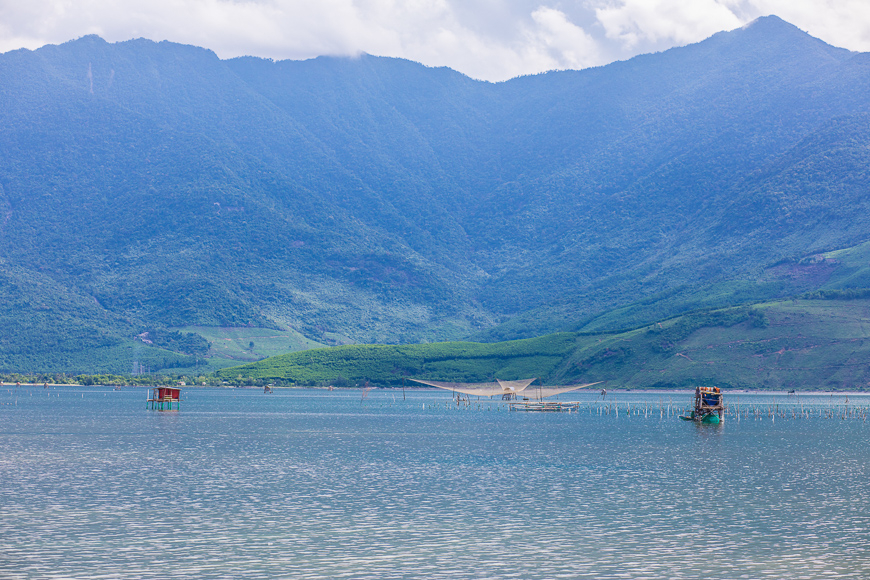 Bach Ma National Park is less than two hours' drive from Hue, Danang, or Hoi An. The weather in Bach Ma is pleasant from March to September. The mountain's elevation promises fresh temperatures even when the cities below are simmering. Try to avoid coming in the rainy season, from October to January.
5. Cat Ba National Park (Hai Phong Province)
A large island in the Gulf of Tonkin, Cat Ba's compelling landscapes and beaches lure more nature lovers each year. Soak up spellbinding views from the mountaintops, or test your legs on the network of trails that wind through the national park. Some of the more challenging hikes take you over the mountain passes to Viet Hai, an isolated village inaccessible by road. If you're looking for peace and quiet, Viet Hai has a small selection of basic homestays. Keep an eye out for curious mammals, such as the White-headed Langur, one of the most endangered primates in the world.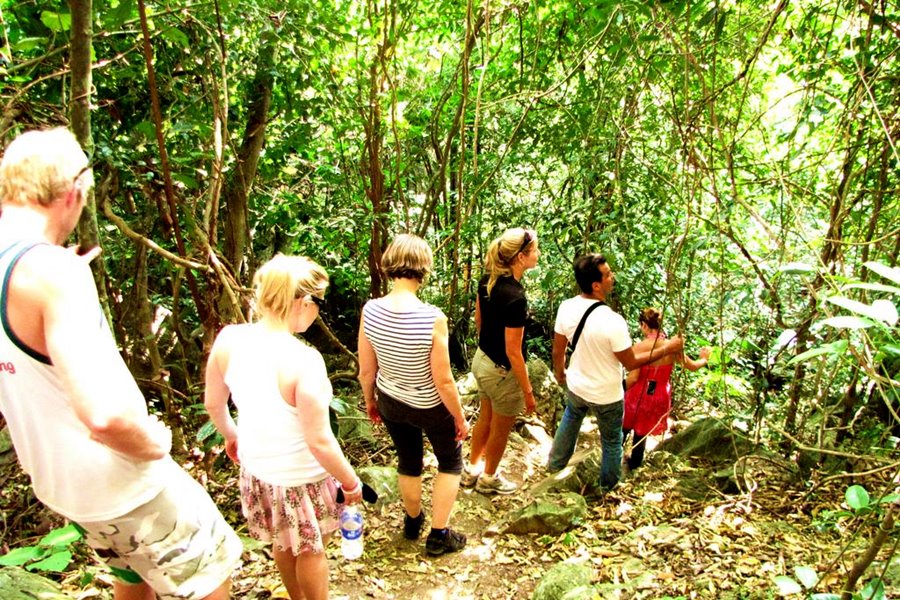 Forays into Cat Ba National Park, four hours from Hanoi, are easily organised with a local tour companies in Cat Ba or Hanoi. Asia Outdoors offers a range of packages showcasing the national park, from three-hour treks to three-day adventures. September to November are the most comfortable months to visit Cat Ba, despite the risk of storms. May to July is scorching hot, with bright blue skies and deep orange sunsets.
6. Cat Tien National Park (Dong Nai Province)
A treasure trove of activities awaits in Cat Tien. You could easily spend a week or longer here without getting bored. Cat Then is great option for those who like steamy jungle treks. Multi-day tours will take you deep into the parks to spot endemic wildlife, including bears, crocodiles, bats, snakes, and tropical birds. Don't miss the chance to take a night safari for encounters with extraordinary insects and colourful reptiles. If you'd rather stay off your feet, you can cycle or motorbike through the park on a network of roads, or take kayaking and boating tours.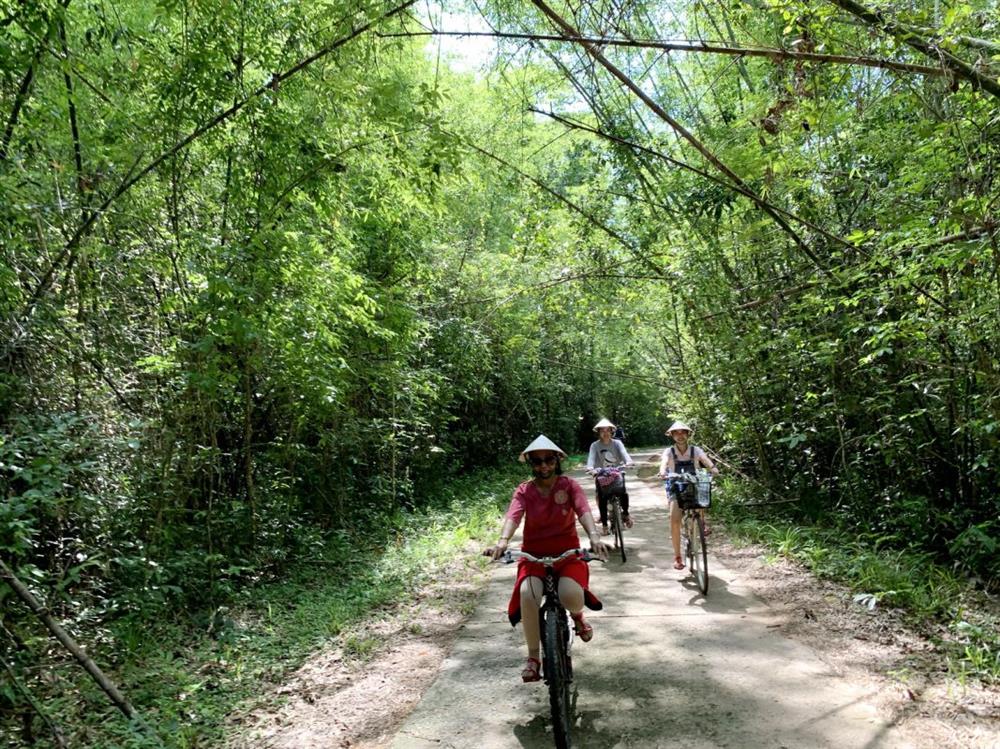 Cat Tien is about halfway between Ho Chi Minh City and Dalat, and can be reached in three to four hours from either city. Both hubs have tour companies that can tailor tours for you. If you decide to travel independently, be sure to book your accommodation in advance. The best time to visit Cat Tien is during the dry season, from December to July. Heavy rain can engulf the park at other times of the year, churning up the ground and making it difficult to get around.
7. Pu Luong Nature Reserve (Thanh Hoa Province)
Pu Luong is a microcosm of northern Vietnam, combining the mountains of Sapa, the rice terraces of Mu Cang Chai, and the cultural treasures of Mai Chau. Scenic roads cut across the valley, while sky-high mountain passes serve up panoramic views of the countryside below. Cycling, motorbiking, and driving are all great options to cover large distances in Pu Luong. Long hikes will take you to remote mountain hamlets and ethnic villages. When you want to cool down, you'll find countless waterfalls and rock pools dotted around the reserve. The villages of Ban Hieu, Ban Don, and Kho Muong are particular highlights – make your base in any one of them.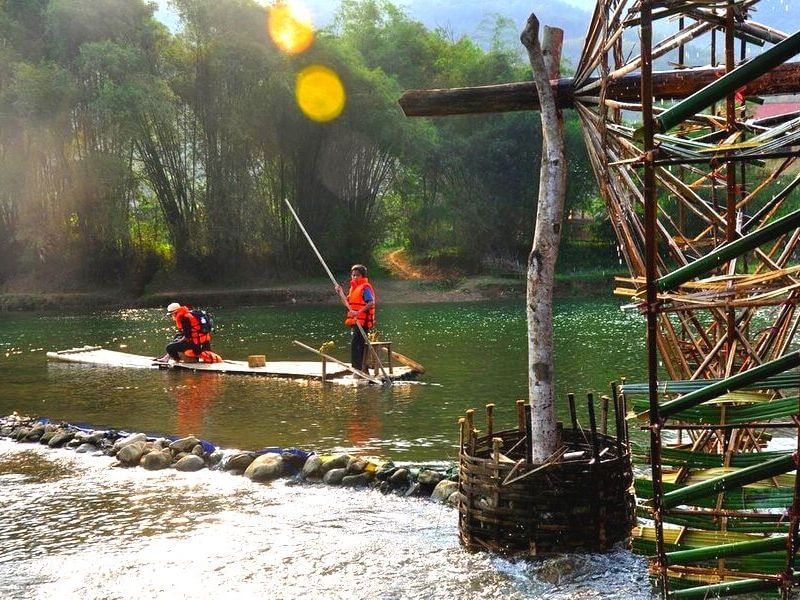 Pu Luong is an hour from Mai Chau, and four to six hours from Hanoi depending on the season. Lingering storms touch Pu Luong from July to October, and cold spells from the north are common from December to February. The best time to visit is early October, when the rice terraces turn a golden yellow just before the harvest.
Nguồn: Internet