Long Xuyen (An Giang) is the second-largest city in the Mekong Delta region of Vietnam. Not only is it a vibrant and youthful city, but it also has unique dishes that impress visitors.
Buffalo hotpot
Distinguished from the normal buffalo and fermented rice hotpot, Long Xuyen buffalo hotpot has its own features that visitors will hardly find elsewhere. The hotpot broth is simmered from buffalo bones and meat to create a rich flavor.
Long Xuyen buffalo hotpot includes thinly sliced ​​buffalo meat, brisket, ribs, beef balls, chicken eggs. The hot pot served with vegetables including spinach, broccoli, cabbage, carrots ... helping neutralize the fat and bold broth. There are 2 types of hotpot dipping sauce: pureed soybean paste or fermented rice. If you are familiar with beef hot pot, this will be a new and exciting culinary experience when visiting Long Xuyen.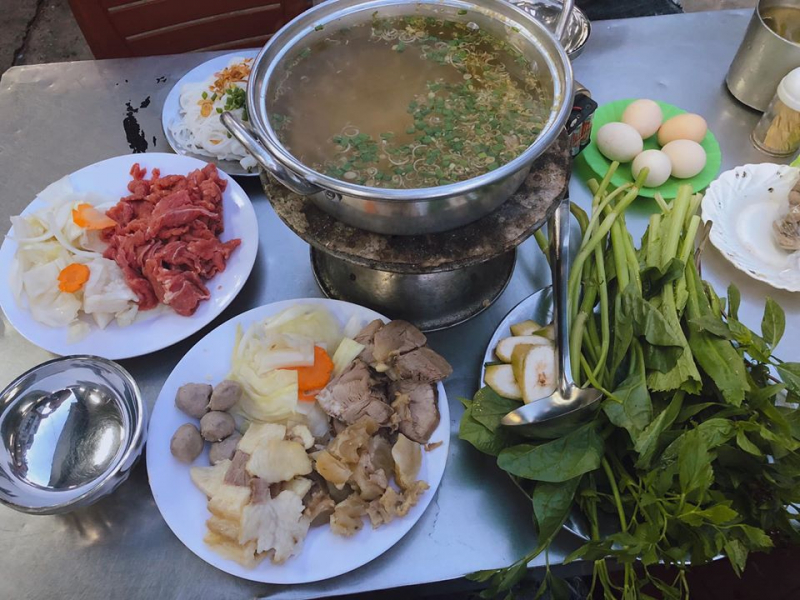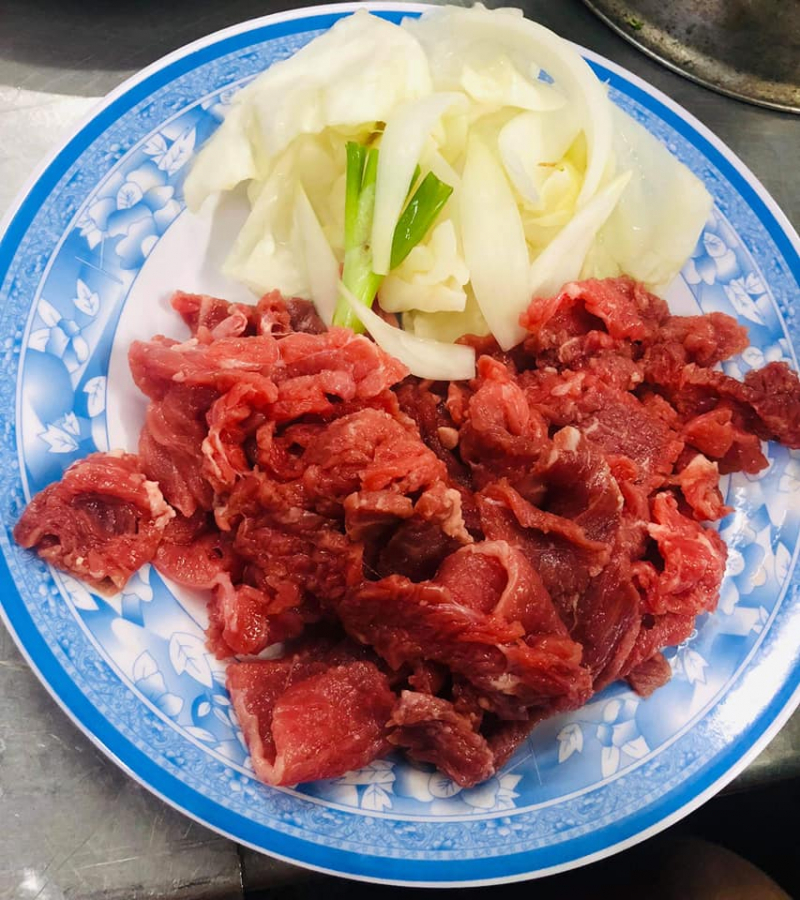 Kiều Thu Buffalo hotpot
Add: 122 Phó Đức Chính st, Bình Khánh, Long Xuyên, An Giang
Open: 07:00 – 22:00
Price: 100.000đ – 150.000đ (vnđ)
Field crab porridge hotpot
Filed crab is a specialty of the Mekong Delta region and has long been a raw material for familiar dishes such as crab soup, crab vermicelli, tamarind roasted crab ... In Long Xuyen, people process field crabs into a strange but delicious porridge hotpot dish.
The special feature of this dish is to cook porridge in the way of a hotpot. A porridge pot filled with crabs is placed on a hot charcoal oven. Diners have to wait until the porridge boils, then put vegetables and field crabs in. The combination of local ingredients creates a nutritious and delicious dish.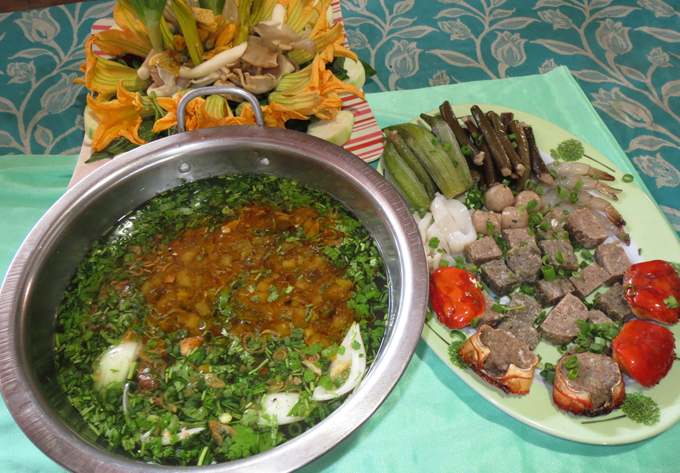 Fish noodle
Long Xuyen fish noodle originated from Cambodia. When coming to Long Xuyen, the taste of Cambodian fish noodle changed to suit the taste of local people. Long Xuyen fish noodle has the yellow color of turmeric, which is a characteristic bold feature.
Long Xuyen fish noodle soup is often cooked with snakehead fish and turmeric broth. After cleaned, the fish meat is marinated to taste, and stir-fried so that it has a beautiful yellow color. Vegetables must include spinach fiber, bean sprouts,...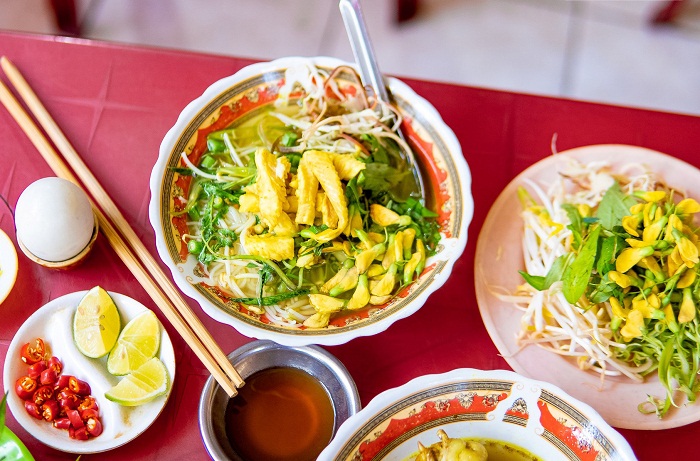 BÚN CÁ HIẾU THUẬN
Add:18/2A Lê Lợi St, Mỹ Bình, Long Xuyên, An Giang
Phone: 091 912 69 53
Open: 10:00 - 21:00
Price: 25.000đ - 35.000đ
Fine broken rice
Broken rice is familiar to the southerners, especially Saigonese. However, broken rice in Long Xuyen has its own characteristics, creating a long-standing brand name.
Southerners mostly use large-sized broken rice to cook their dishes, yet in Long Xuyen, a smaller size is preferred. The rice kernels are about half the size of the normally used, so it needs a more complicated cooking method to prevent the rice from becoming sticky. Broken rice grain is nutty, mildly sweet, and seems to melt in the tip of the tongue when eaten.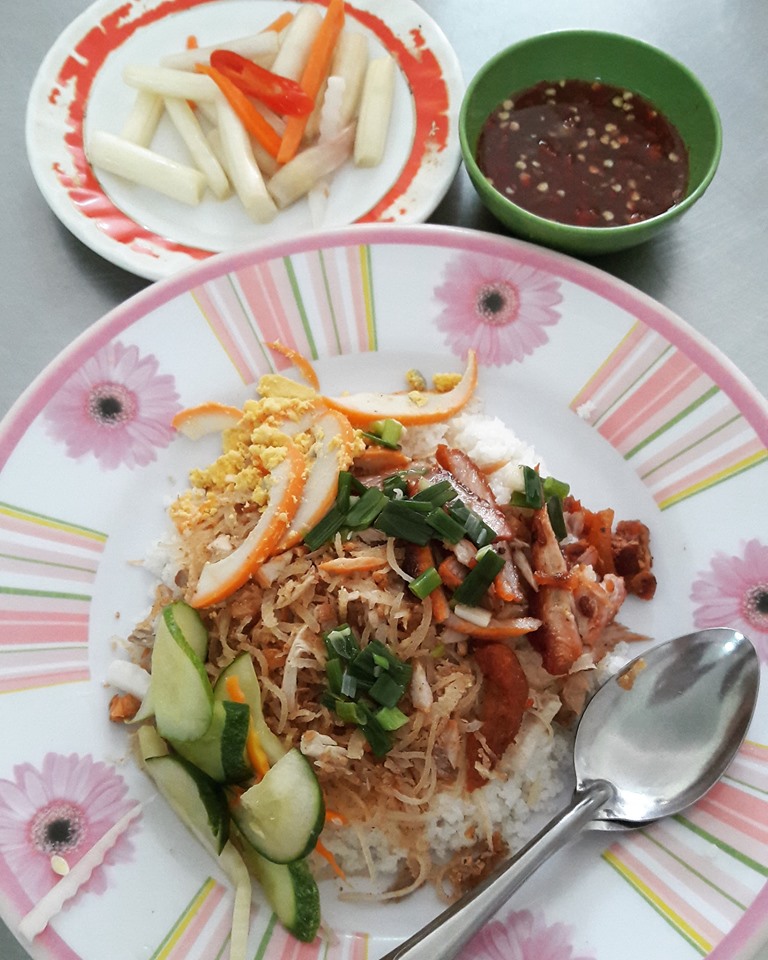 CƠM TẤM CÂY ĐIỆP (CÂY ĐIỆP FINE BROKEN RICE)
Add: 20 – 22 – 24 Phan Đình Phùng B, Long Xuyên, An Giang
Open:  09:00 – 22:00
Price: 30.000đ – 40.000đ (vnđ)