Located on Bui Huu Nghia Ward in Binh Thuy District, just 1km from the mainland and 6km from Ninh Kieu Wharf in Can Tho City, the islet used to be a poor area with low infrastructure and living standards. Now it has been praised for its eco-tourism development.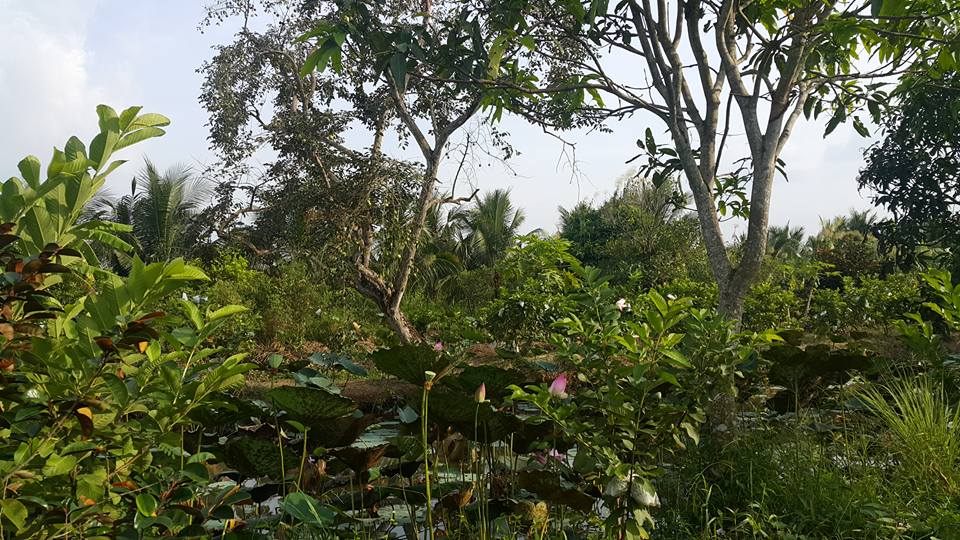 In recent years, local people have learnt how to preserve and take advantage of nature whilst boosting tourism to create greater profits.
The islet has become an ideal choice for tourists who love exploring nature and taking boat trips to floating villages in the Mekong Delta.
Community tourism in Con Son has its own identity thanks to a village tourism model.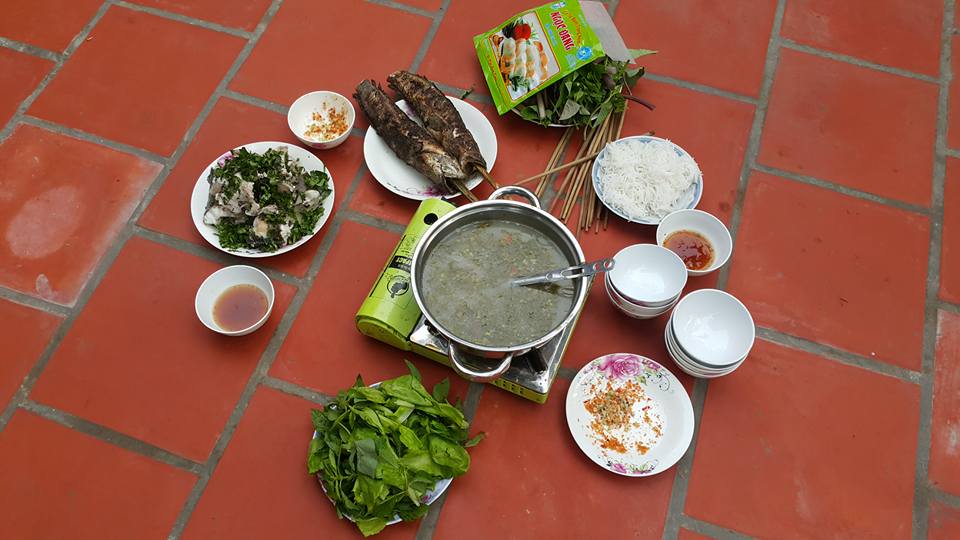 Villagers welcome visitors into their homes, providing services walking them through traditional cultural activities.
Apart from experiencing the local culture and lifestyle, visitors can row boats through floating fish villages and try their hands at making traditional cakes, feeding snakehead fish and watching the flying fish as they leap from the water.
They also have the opportunity to visit orchards and stork gardens to enjoy different kinds of fruits and cook rustic dishes.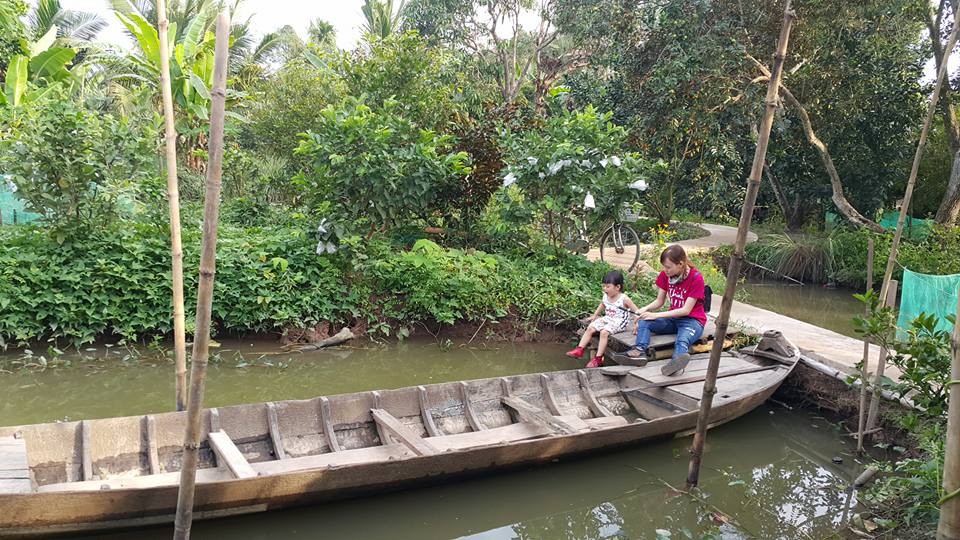 Villagers say that community tourism is not just about making a profit; it's more about encouraging visitors to help them preserve the local culture and protect the environment.
A Con Son Villager, Bay Bon, who owns a fish farm on the river, said aside from raising fish to sell to restaurants, he's taken of advantage of nature to turn the farm into a tourist attraction.
His farm located at the gateway to Con Son is a popular destination for both domestic and foreign tourists.
Thuy Trang, a tourist from the southern province of Tay Ninh, was impressed by the eco-tourism model in Con Son.
"When I visited Con Son last summer, I was impressed by the wetland lifestyle there, very typical of the southern region. Local people know how to run a community tourism business. They support each other by entertaining tourists and providing convenient and happy service," said Trang.
"Each household in the village provides a special tourism product forming a chain for the whole community. Visitors can enjoy different products in the same village so they will never be bored," she added.
With a total area of about 67 hectares and 79 households, Con Son Islet boasts beautiful landscapes surrounded by cypress groves. It lies adjacent to the Hau River, which provides fertile alluvium land for cultivation.
Fruit and fish are among the specialties of the islet and are sold for good prices, including rambutan, mango, pomelo, jackfruit, guava and star apple.
Nam Roi pomelo and green-skinned pomelo are usually sold for VND25,000 and VND50,000 a kilo, while snakehead fish is priced at VND100,000 a kilo.
At the entrance to Con Son, visitors will see a wooden board with greetings saying: "Welcome to Con Son; Leave nothing but footprints; Take nothing but pictures."
Minh Chien, a local resident, said that people on the islet were very aware of environmental protection and considered it an important task for tourism development.
"Locals in the tourism business are fiercely against plastic waste. They try to limit the use of plastic bags so every week they gather in groups to collect garbage, particularly plastic waste around the islet," Chien said.
"Thanks to their work, the islet is very clean and pure. I'm sure visitors don't find any rubbish here. We are proud about that."
Le Thi Be Bay, a local woman who initiated a programme to limit the use of plastic bags on the islet, said the idea stemmed from her wish to make Con Son a green tourism destination.
The programme is being successfully implemented in collaboration with the Con Son Tourism Development Cooperation Group with the participation and co-operation of local people and tourism companies.
The initiative has received support from local businesses and improved community awareness on the importance of protecting the environment and sustainable tourism development.
In a meeting with representatives of Con Son in May, former vice chairman of the People's Committee Le Van Tam said the city's leaders viewed community eco-tourism as something that belonged to the people, so they should create connection to boost the development of such sustainable tourism.
"The city aims to turn Con Son into a popular attraction for local and foreign tourists," Tam said.
He added that the city would provide support for the islet, with the top priority being infrastructure. Local households offering tourism services should work together to provide quality experiences to attract more guests. - VNS