TOP THINGS TO DO IN DALAT
Tour The City's Landmarks
In the very heart of Dalat, man-made Xuan Huong Lake is the focal point of the city, together with its neighbouring flower garden, home to a large annual flower festival. Nearby, the stalls of the central market are packed with fresh flowers, candied fruit, vegetables, and knitted sweaters. Traces of French colonialism are still present in local churches and the charming defunct railway station. Bao Dai's summer palace, the vacation home of Vietnam's last emperor, and the wild and wonderful Hang Nga guesthouse also known as Crazy House are two of the must-see attractions.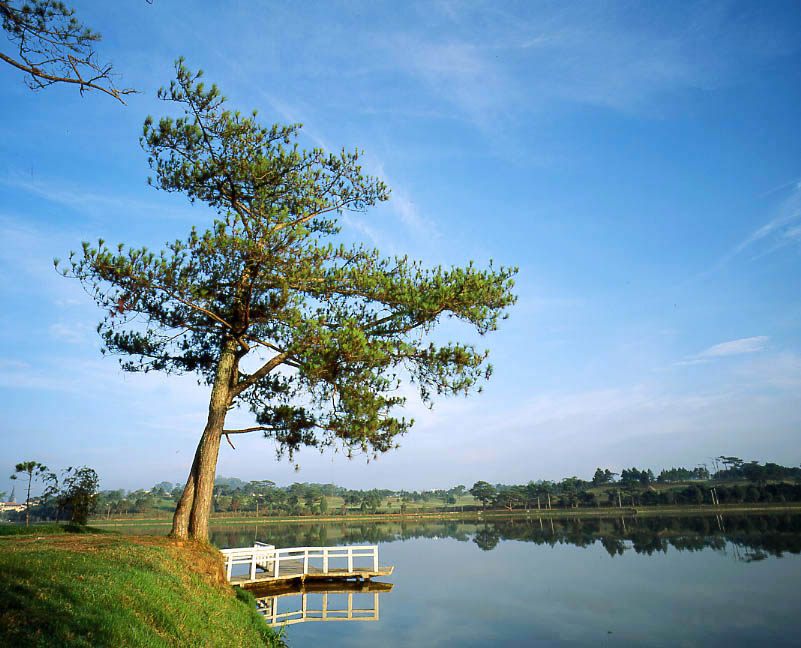 Ho Xuan Huong Lake
Play A Round Of Golf
At 5,000 feet above sea level, Dalat's golf clubs feature hilly terrains and pine tree forests, a stark contrast to the sandy dunes of Vietnam's seaside golf resorts. Dalat is home to one of the country's oldest course, the Dalat Palace Golf Club. Opened in 1933, the 18-hole course carves its way around the lake and remains one of the country's best golfing experiences. 

Hike, Bike, Or Find A Waterfall
Dalat is an adventure destination in its own right. The dramatic terrain lends itself well to hiking, mountain biking and canyoning. Adventure junkies can enlist the services of local guides to explore Bidoup Nui Ba National Park, or blaze their own trails on Lang Biang mountain. Here, easy and challenging trails lead to the mountain's two summits. For a low-impact excursion, head to Datanla Waterfalls, or make a day of it and go in search of Elephant Falls.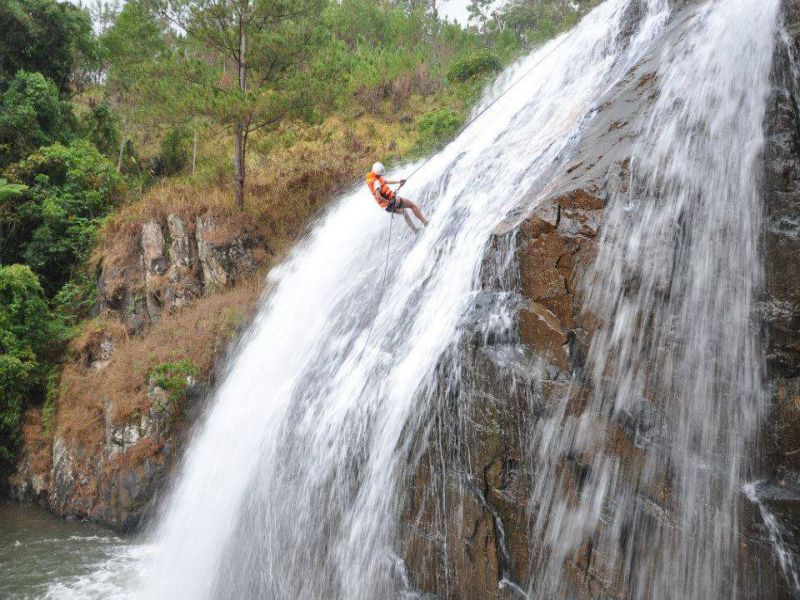 Hit The Road On A Motorbike Tour
Dalat is where you'll find an army of Easy Rider guides. They know the winding dirt roads and narrow paths of Vietnam's interior like the backs of their hands. Though most trips are customized to suit the individual rider, standard routes run between Dalat and Nha Trang, Mũi Né, or even Hội An with many scenic and cultural stops along the way.
Ride The Train
Though Dalat's tracks no longer link up with Vietnam's north-south railway line, you can hop on a train out to Trai Mat for a visit to the spectacular, mosaic-covered Linh Phuoc Pagoda, taking in the scenery en route. Set within a stunning valley dotted with pine trees, vegetable farms, and tea plantations, the area's colonial relics give a glimpse into Dalat's history as well as captivating views.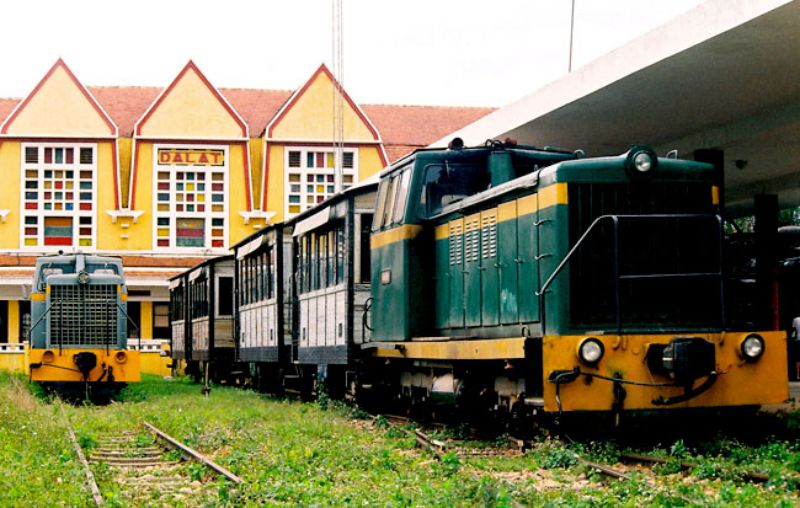 DALAT WEATHER
Thanks to its altitude, Dalat is always a little cooler than the rest of southern Vietnam, particularly between November and January. Rain falls from April to November, leaving a gray mist over the tea plantations and hilltops surrounding the town while things heat up in the summer around May.
TRANSPORT TO DALAT
Regular sleeper buses run from Ho Chi Minh City as well as Nha Trang, while flights to the Central Highlands land at the Dalat (Lien Khuong) Airport, are 30 kilometers south of the city.
Nguồn: Vietnam.Travel
TOUR:
https://canthomekongtour.com/en/tour/langbiang-mountain-129
https://canthomekongtour.com/en/tour/countryside-in-da-lat-127
https://canthomekongtour.com/en/tour/da-lat-city-of-love-126