1. General information
- Acreage:3.536,7 km2
- Population:2.151.000 people (in 2011)
An Giang is located in the Long Xuyen quadrangle with the largest population and the fourth largest area in the South – West. The geographical location is a border province and the river systems are intertwined, which make An Giang form a typical and traditional culture of a western region. The harmonious combination of ethnic culture and many relics and landscapes makes An Giang become one of the most attractive tourist destinations in the Mekong Delta.
2. How do we get to An Giang?
Since there is no official flight to An Giang, you will have to get some transshipment to arrive Chau Doc city or Long Xuyen city. Specifically, in Ho Chi Minh City, the most popular route is from Western bus station; there are many companies exploiting Sai Gon - Chau Doc, Saigon - Long Xuyen route with a variety of time for visitors to choose. Or if you fly from Hanoi to Can Tho city, it takes only over an hour from Can Tho to Long Xuyen and you can arrive An Giang easily.
3. Where do we go?
- President Ton Duc Thang's Memorial: Located on Ong Ho Island, My Hoa Hung commune, Long Xuyen city, classified as A Special National Relic in May 10, 2012. It includes the childhood home of President Ton Duc Thang, the temple and the museum about his life and career. In general, the whole memorial of Ton Duc Thang has a simple, harmonious, and very cool architecture because of many ornamental plants and being next to Hau River.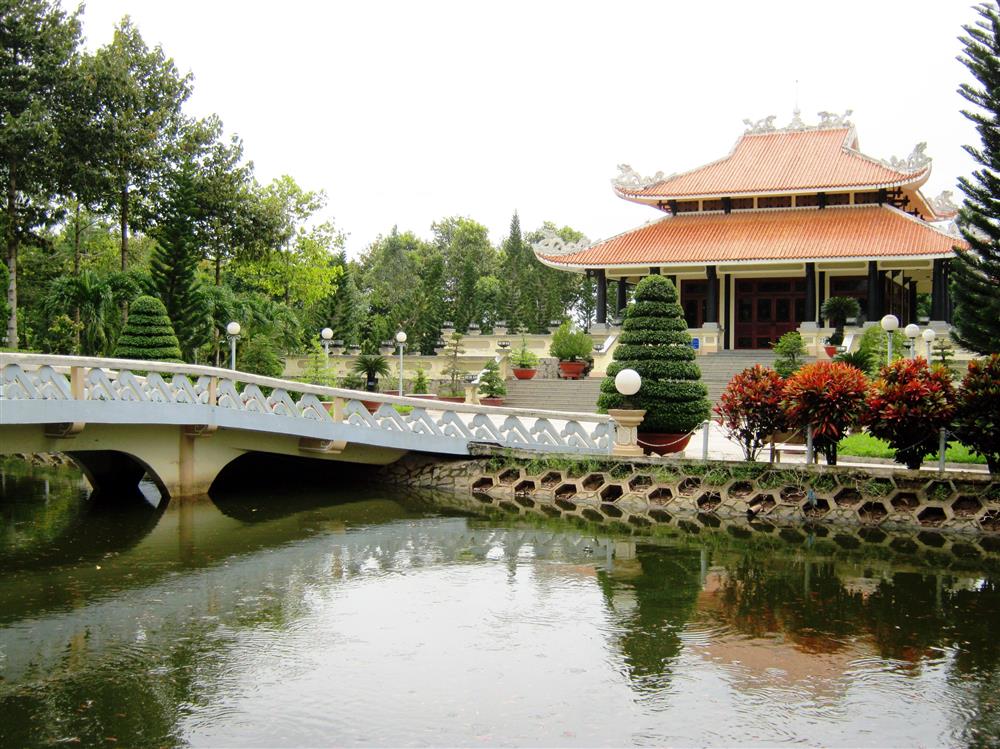 - Oc Eo Archaeological Area: in Ba The mountain area, Oc Eo town, Thoai Son district. This is a large ancient ruin of Funan kingdom, a mighty country in Southeast Asia for two thousand years ago. Tourists come here not only to see the relics, vestiges discovered but also to know more about the brilliant development period of An Giang in particular and the Mekong Delta in general many years ago.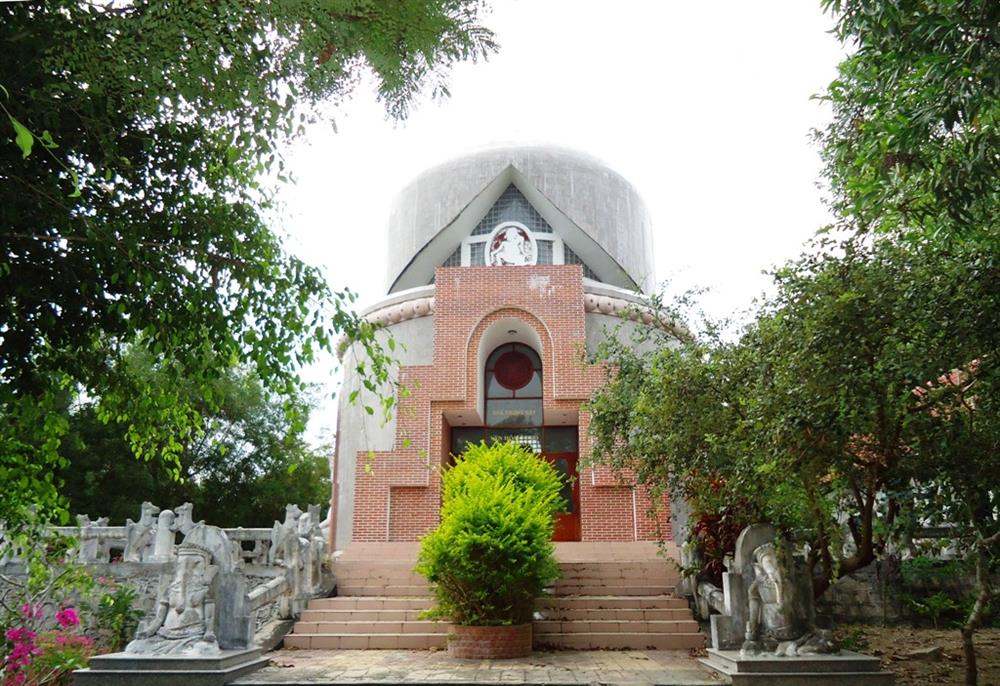 - Tra Su Melaleuca Forests: Located in Van Giao commune, Tinh Bien district. This is a typical submerged forest of Hau river, home of many animals and plants belonging to Vietnamese special-use forest systems. Because of the diversity and abundance of resources, Tra Su Melaleuca Forests become an ideal destination for those who love exploring wild nature.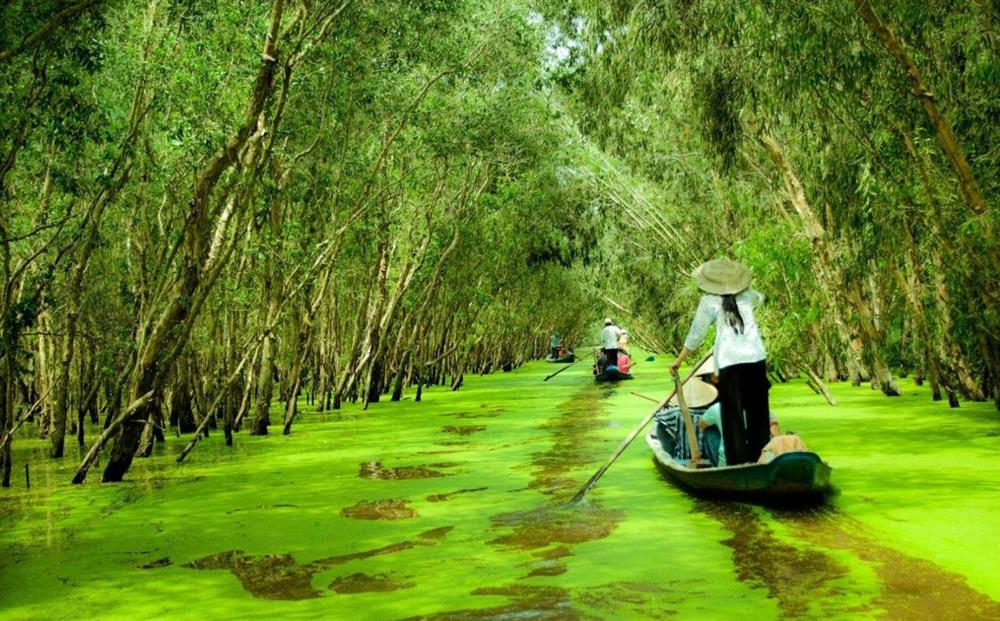 - Tuc Dup Hill: An Tuc commune, Tri Ton district, also known as "a two million dollar hill". Many tourists visit Tuc Dup because it is not only a beautiful destination but also a historic place symbolizing for Vietnames heroism.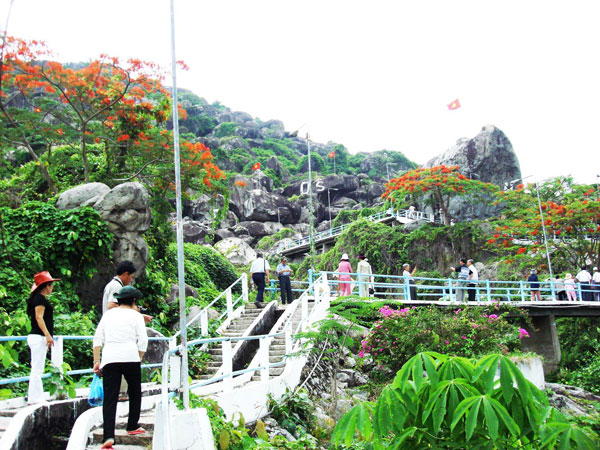 - Ta Pa field and Ta Pa Lake: Nui To commune, Tri Ton district. Ta Pa Lake is always green with cliffs, stone columns reflected into the lake; the water is clear and blue that can look deep into the bottom of the lake. Besides, Ta Pa field is like a large rug with green rice fields and tall "thot not" trees (a family of palm trees). This is a fascinating destination for the people who love the peace and tranquility of the countryside.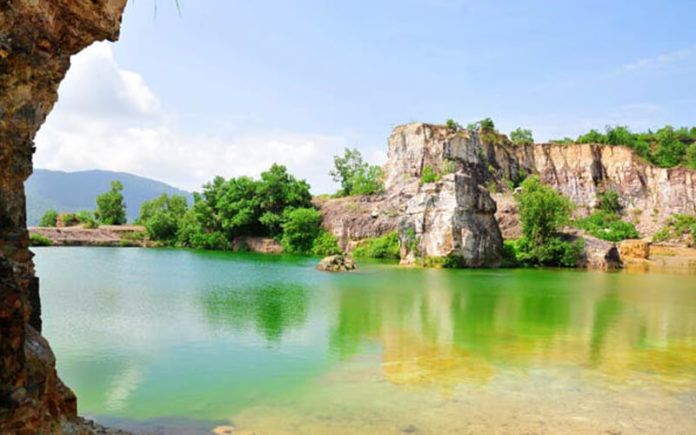 - Xvayton Pagoda: With over 200 years of age, Xvayton Pagoda is one of the most famous Khmer Pagoda in the province, located in the center of Tri Ton district. It is known as the place where a lot of leaf – scripture are kept. The pagoda is a symbol of the pagoda architecture in the South – West region.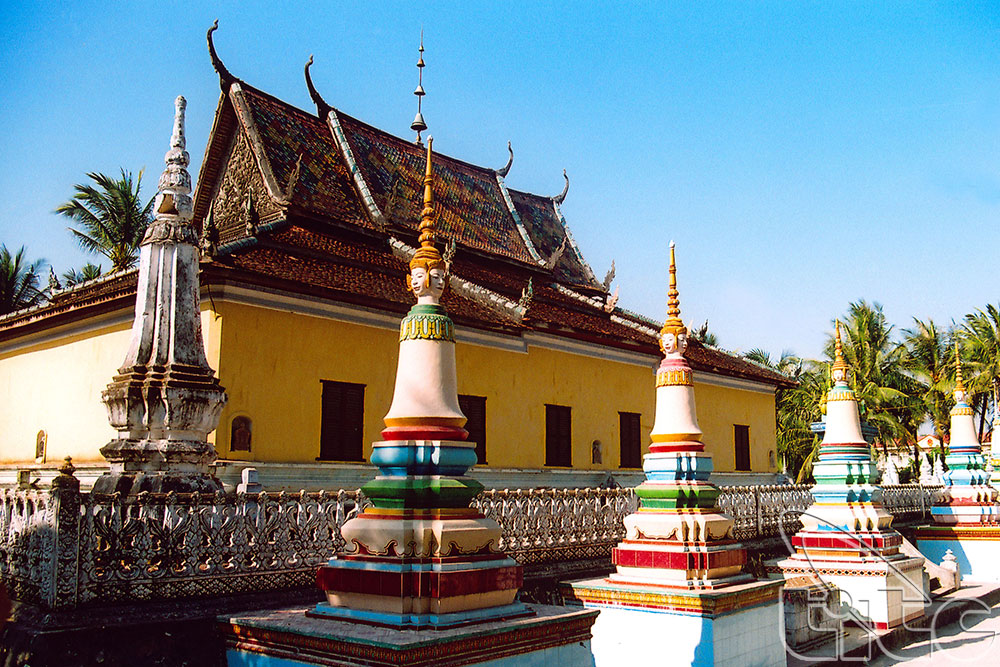 - Sam Mountain and Chau Doc City: There are many historical and religious relics such as Thoai Ngoc Hau Tomb, Tay An Pagoda, Phuoc Dien Pagoda... It is also famous for Ba Chua Xu Festival attracting over 2 million pilgrims each year. During the festival, they not only attend the folk festival but also pray for fortune, luck for family and relatives.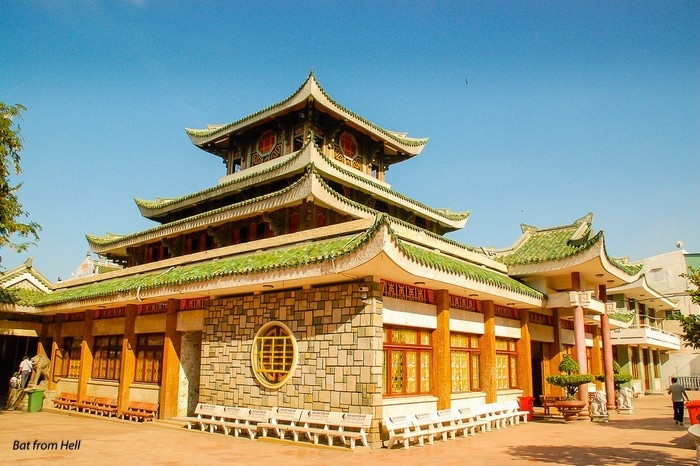 - Lam Vien Tourist Area - Cam Mountain: Visitors always receive a lot of meaningful and unforgettable experiences here. Not only enjoy the beautiful natural scenery with lush green mountains or exciting entertainment services, visitors can also enjoy their own quiet moments at Phat Lon Pagoda, Van Linh Pagoda, Di Lac Buddha statue- places of religious beliefs that Buddhists seek to worship.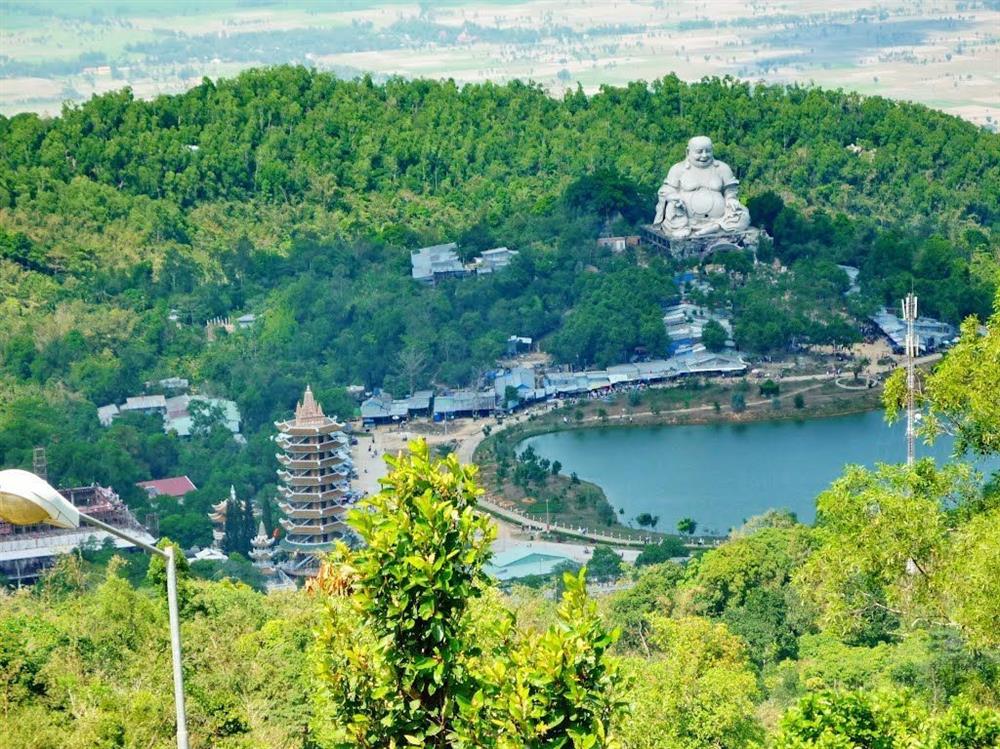 - Chau Giang Champa's Village: It is one of the highlights in the cultural beauty of An Giang province. Tourists are not only attracted by the ethnic but also attracted by the cultural beauty of the land. This is an interesting destination for travelers who want to find out the beauty of people, tradition and the culture in this land.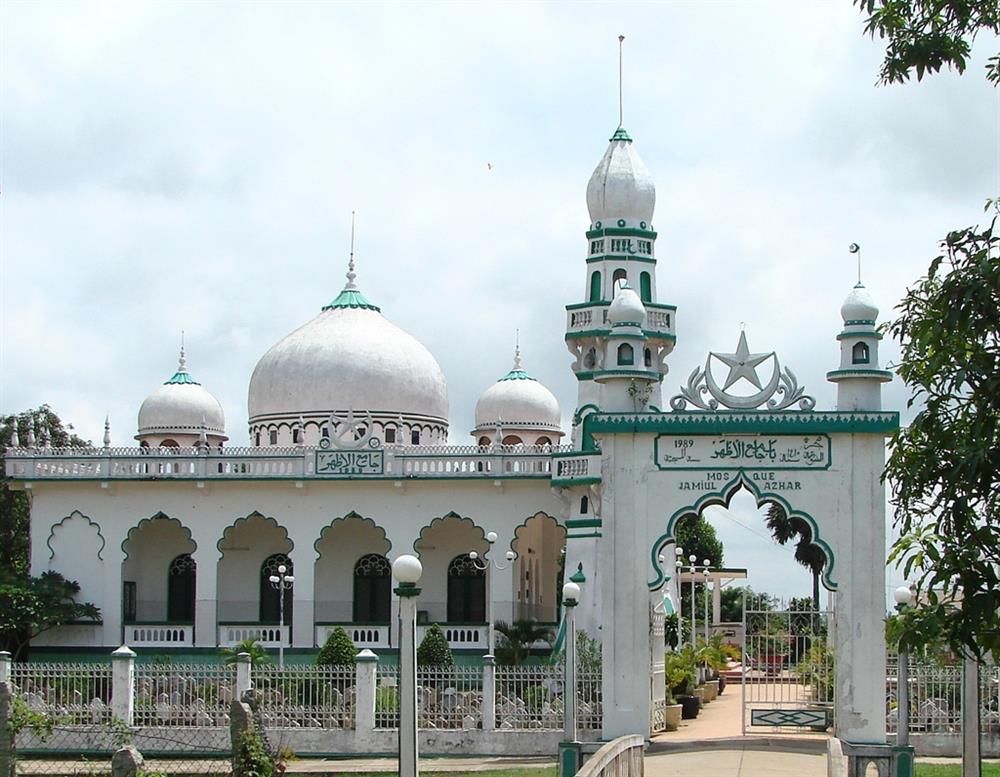 - Binh Thien Lake: It is a large natural water reservoir, providing fresh water for the whole neighborhood. Besides, it is an interesting destination because the landscape is still quite primitive, and also because of the rustic food in this place.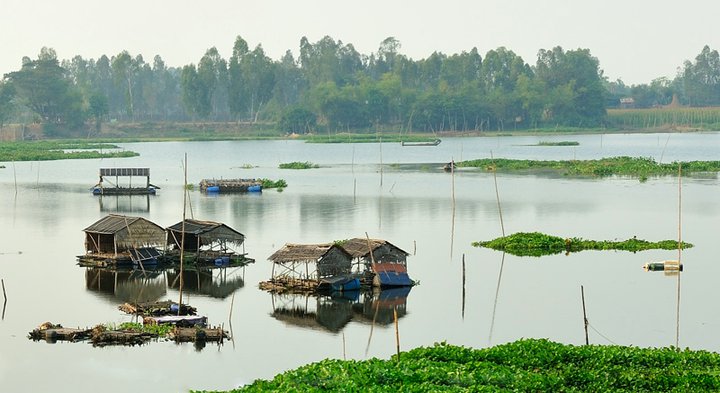 - Gieng Isle: In the midst of the immense Tien River, the 80-square-kilometer, the cool green of the lush orchards and the beautiful ancient architecture can make you want to travel here to join the tour.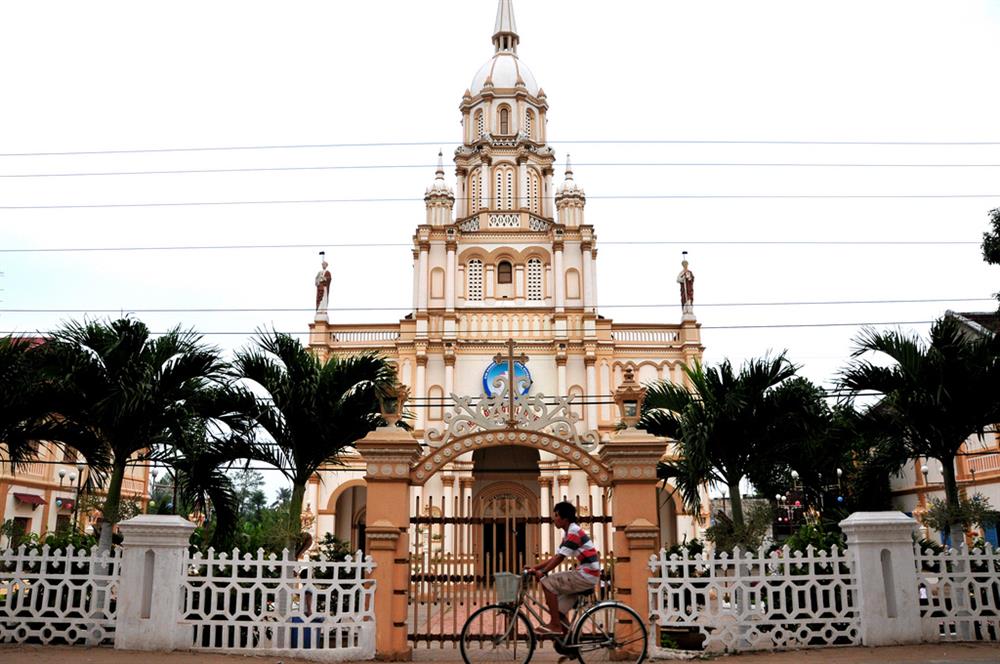 - Periwinkle Field: Recently, Phu Tan appeared Periwinkle Field attracting many young people. At first, people cultivated them to produce medicine for the Chinese drugstore, but inadvertently created a field of brilliant colors.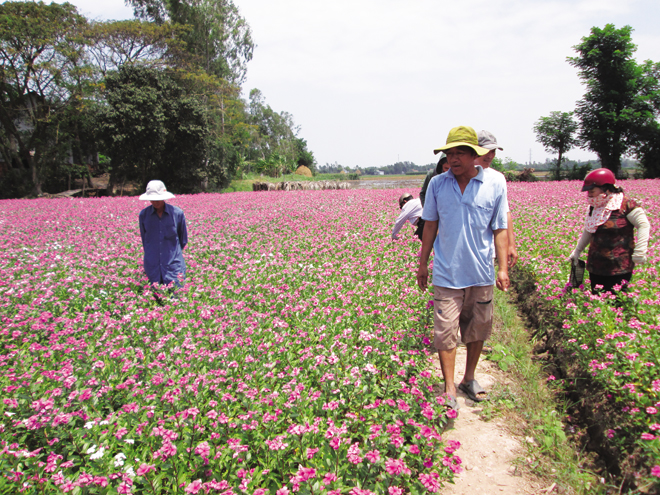 4. What do we eat?
- Grilled Snakehead Fish: It is a common daily dish of people. When it is cooked, it has yellow skin outside and the white and fragrant meat inside. Grilled fish will be served with rice paper, vermicelli, sour pineapples, green bananas, and herbs and accompanied by sweet and sour fish sauce.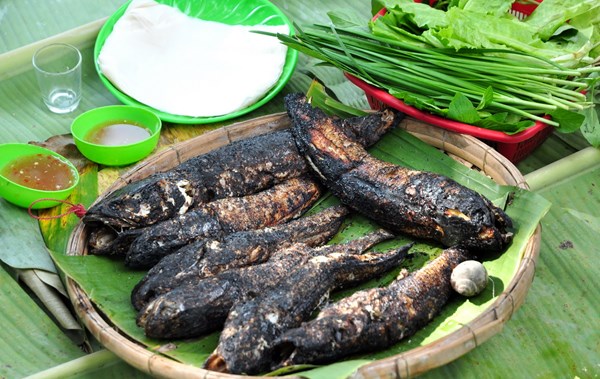 - Salted Fish and Salted Fish Hot Pot: Salted Fish Hot Pot is one of the most attractive dishes of the Western region, but the most delicious is in An Giang. The taste of bacon, shrimp, eel, basa fish combine with green vegetables and eggplants mix with the saliness and sweetness of Salted Fish create a delicious flavor. In addition, you can also buy Salted Fish as gifts for relatives. Chau Doc city is like a kingdom of Salted Fish.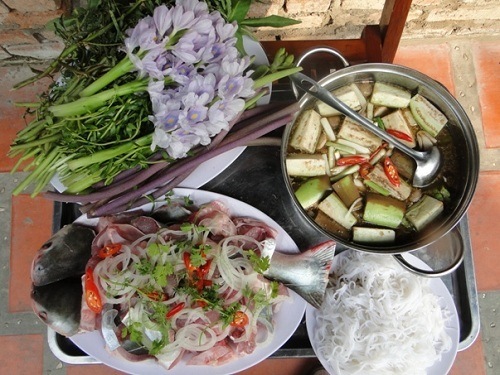 - "Thot not" cakes and "thot not" fruits: An Giang is also famous for "thot not" cakes that make people eating must praise. The fat of coconut milk combining with the sweetness of "thot not" sugar will create delicious tastes for this traditional cakes. In addition, An Giang is also known for the fresh "thot not" fruits. Under the hot weather in this province, come and ask for a glass of "thot not" fruits with ice, all of your tireness will be reduced.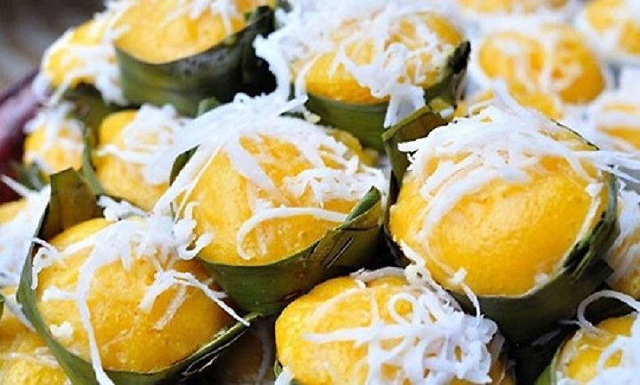 - Bay Nui Beef porridge: in theearly morning, enjoying the bowl of hot beef porridge in the Bay Nui will be great. Bay Nui Beef Porridge with the sweet, soft beef and spicy of ginger, wild sour taste of lemon will make visitor's stomach warm.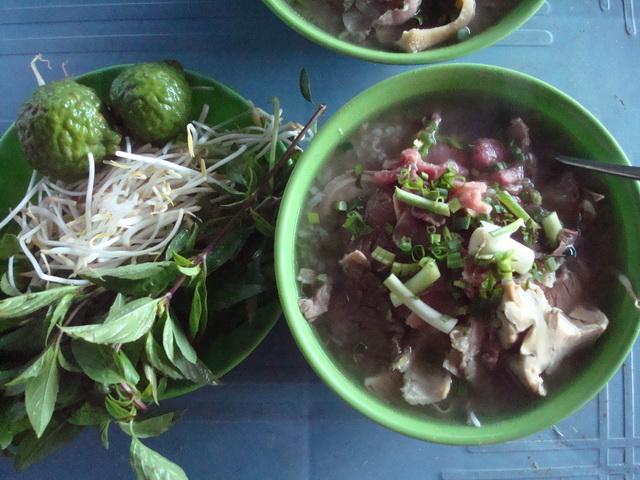 For further information, please contact:
Web: www.canthomekongtour.com
Phone: +84939900668
Email: info@d-annamtravel.com