Surrounded by ancient star trees and green palm trees, Phu Ly Khmer pagoda has a very tranquil setting and is an impressive Vinh Long tourist attraction that visitors should not miss.
The main hall of the pagoda follows the typical three-level roof architecture of the Khmer people in the Southwest region with the largest bottom fold and gradually decreasing to the top. The top crease is triangular, the center has a sharp spike that rises up.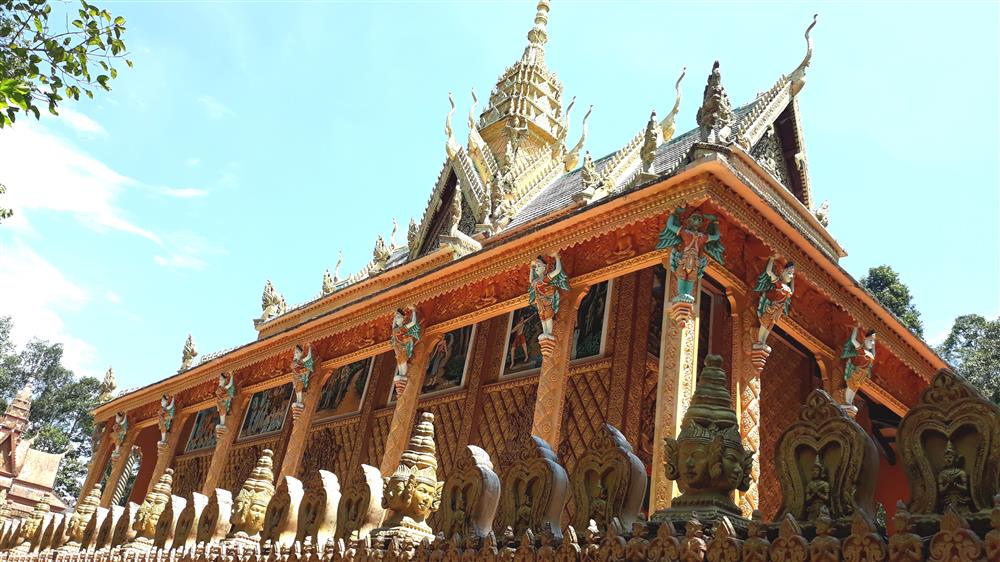 The main hall worships Shakyamuni Buddha and many Arhats. On the walls and ceiling of the main hall are decorated with paintings telling stories of Buddha from birth to enlightenment and many Khmer fairy tales.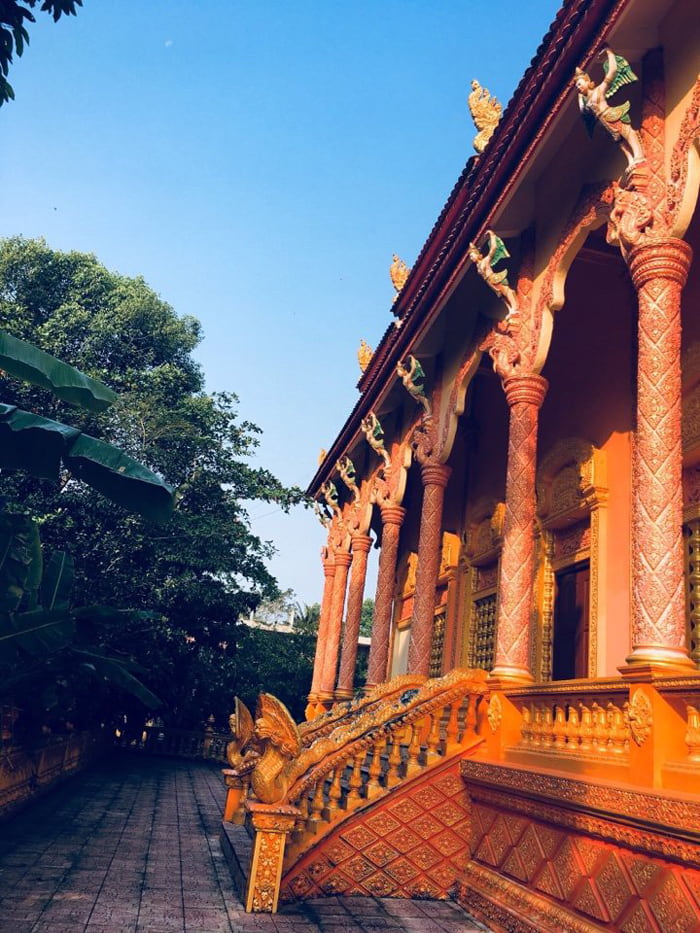 The main hall is built high and is about 1.5m above the ground. In addition to the main hall, when you go around the courtyard, you will see many other buildings that are dining rooms, rest rooms and offices of monks. Khmer Phu Ly Pagoda is not only a spiritual tourist destination, a pilgrimage site to worship Buddha, but also a place for local people to organize classes for young monks and children to learn Khmer, Kinh and Vietnamese languages. social sciences, natural sciences, and Buddhist teachings.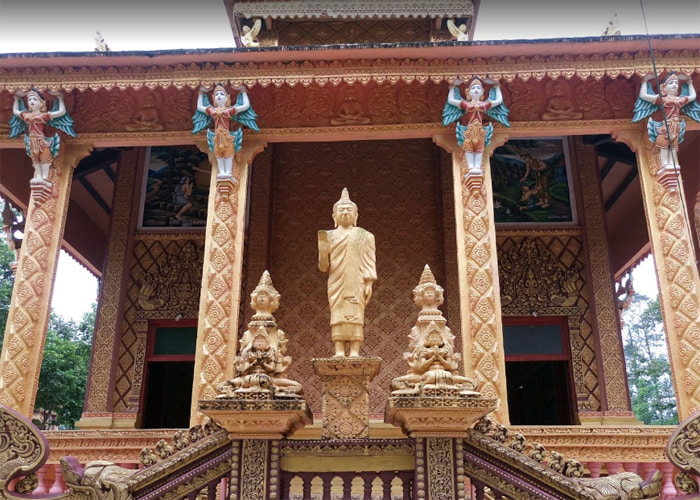 Walking around the temple, you will feel the peace, airy but no less ancient thanks to the appearance of ancient trees and palm trees. Outside the pagoda is a crematorium to serve the cremation needs of many families, most of which are of the Khmer. If you want to learn about the architectural style of Khmer temples in the Southwest region, visit Phu Ly pagoda. You will not only have the opportunity to admire the magnificent architecture, but also feel the peace at the Buddha's door.