1. General information
- Acreage: 3.311,6 km²
- Population: 1.308.300 people (in 2013)
Soc Trang is a coastal province in the Mekong Delta, located at the southern mouth of the Hau River. Soc Trang has a unique culture, reflected in the daily life of the Soc Trang people, from language, social relations, land titles, village names to religious beliefs, cuisine and ceremonies of the Vietnamese, Chinese, Khmer and a few Champa.
2. How do we get to Soc Trang?
Soc Trang province is located on National Highway 1A, about 231 km from Ho Chi Minh City and 62 km from Can Tho, so it is easy to reach Soc Trang by coach or by motorbike.
3. Where do we go?
- Ma Toc Pagoda (or Bat Pagoda): The pagoda was built more than 400 years ago. The pagoda is called Bat Pagoda because this pagoda has been the shelter of about 1 million bats for so long. Especially, when coming at Khmer festivals, you can enjoy the festivals and traditional Khmer art. Except Bat Pagoda, Soc Trang also has some pagoda with Khmer architecture such as Bon Mat Pagoda, Chen Kieu Pagoda, Khleang Pagoda...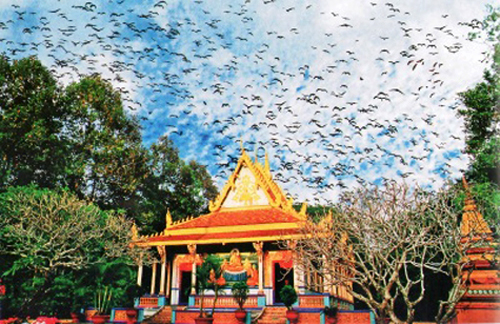 - Buu Son Pagoda (or Clay Pagoda): This is a worship place that has gone through many generations of the Ngo's family. All Buddha statues are made of clay. In addition, in the pagoda, there are 6 large candles, two of them weighing 200 kg, two small candles weighing 100 kg. Two small candles have burned continuously for 40 years since 1970 when Ngo Kim Tong died. Six large candles haven't burned; each of them will have a continuous firing-time about 70 years.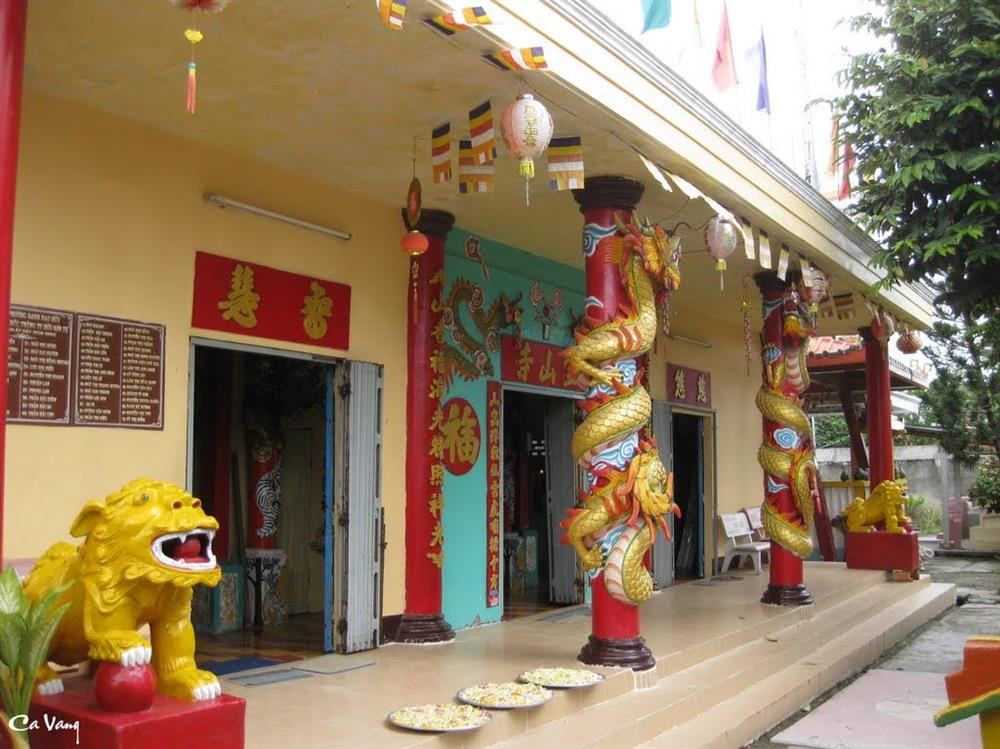 - Tan Long Stork Garden: The garden is about 1.5 ha wide, covered by coconut shells, bamboo groves making the countryside beautiful. This place has formed many birds houses with thousands of storks, cauldrons living in harmony.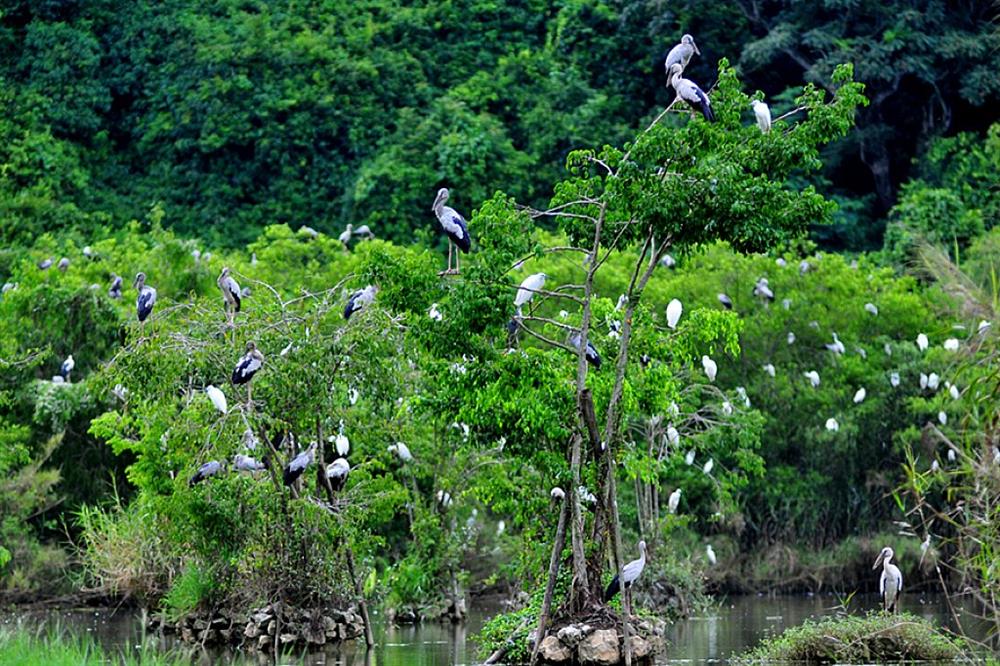 - My Phuoc Isle: Located near the bottom of the Hau River in Nhon My Commune, Ke Sach District. This is a suitable environment for growing fruit trees. The time that My Phuoc Island welcoming the most visitors is the occasion of the Water Festival, with many activities such as boat racing, making pan cakes and playing folk games...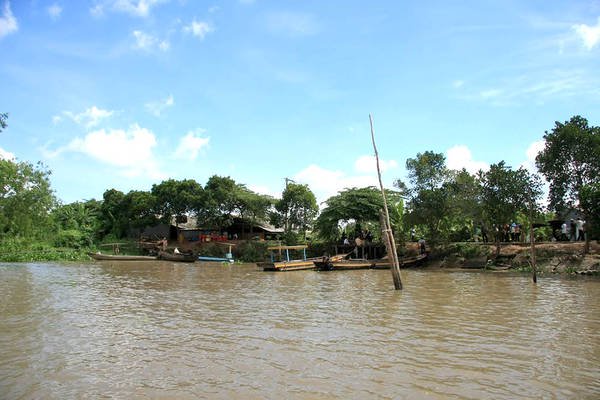 - Mo O Tourist Area: You can explore O Mo on the small boats to go deep into the forest and admire the wild landscape of coastal rain forest.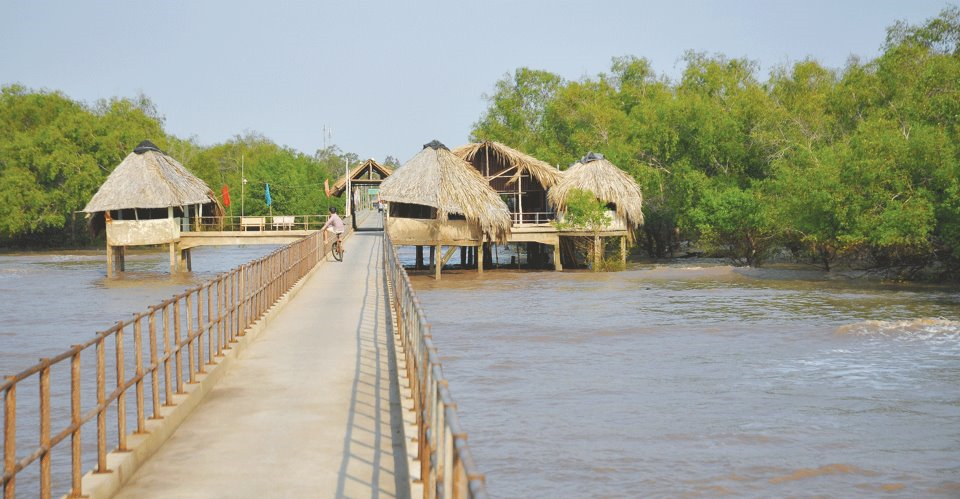 4. What do we eat?
- Pia Cake: If you name the most famous cakes in the West, don't miss Pia cake. Pia cake even crosses national border, introduced in many countries around the world.Pia cake is one of the specialties of Soc Trang, created the Chinese immigrants to the South. Pia cake is made of wheat flour, durian and egg yolk.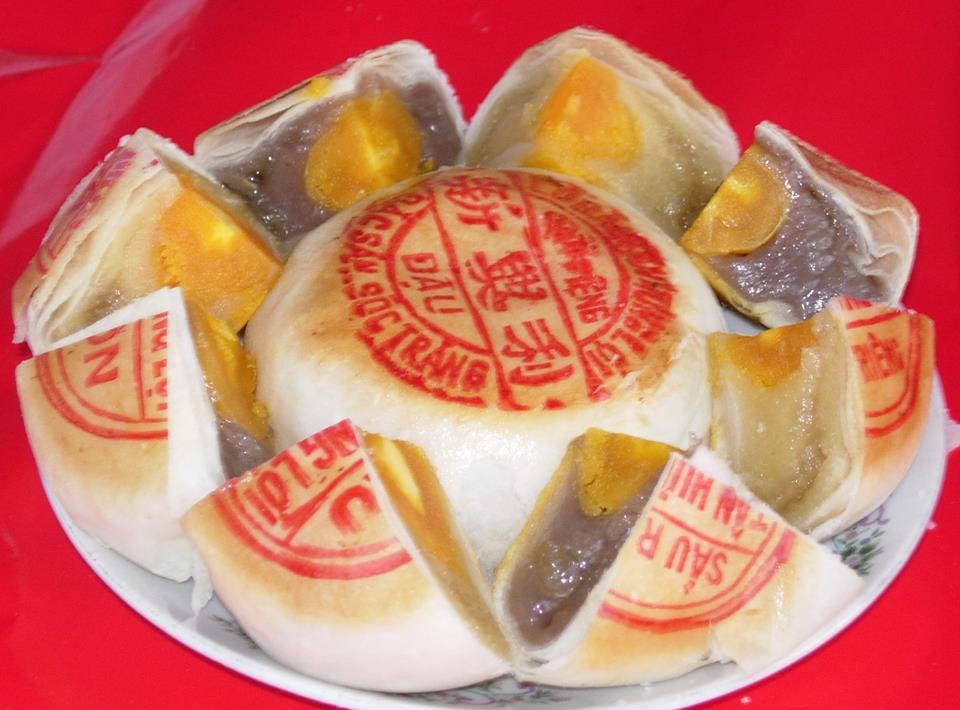 - Chinese Sausage: this is a dish originated from China. It is pink or dark brown, sweet. You can fry or grill, it will be delicious.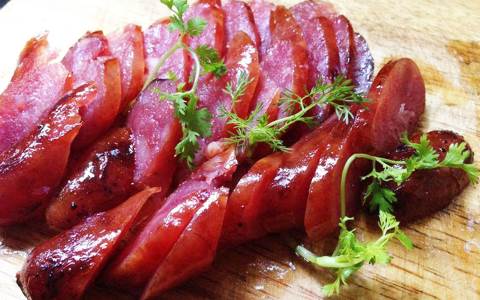 - Bun Nuoc Leo: It is a specialty originated from the Khmer. During the coexistence of the Khmer, Vietnamese, Chinese and the interference in cuisine, Bun Nuoc Leo has become a common dish of the South with materials, processing, enjoyment, and the taste basically the same.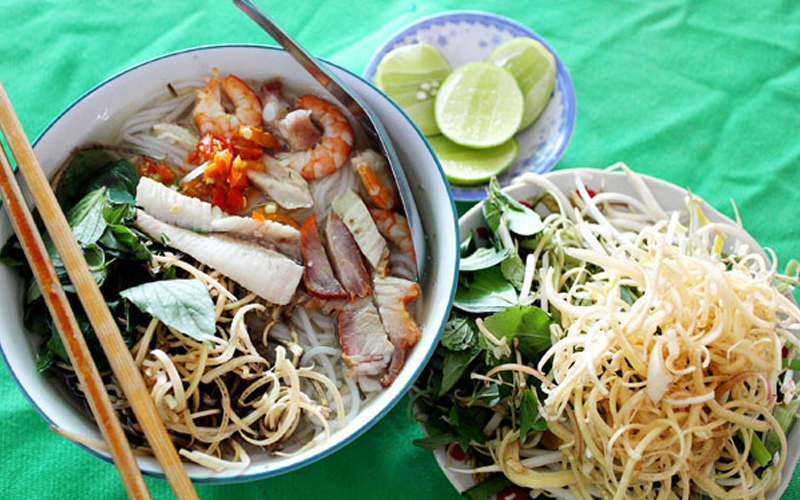 - Banh Cong Dai Tam: it is a specialty of the Khmer in Soc Trang. The cake is a bit dark but it is extremely attractive. The cake is not too big or too small; on the cake, a shrimp lying very attractively. The patching is a mixture of minced pork, jicama and beans ... Everything blends together to create the typical flavor of Banh Cong Soc Trang.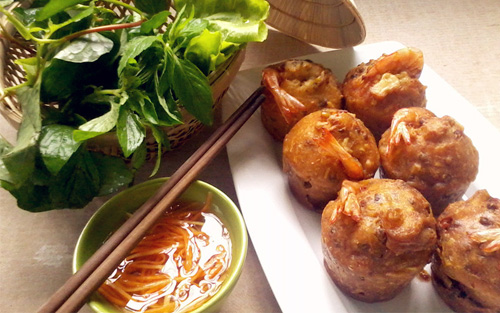 - My Xuyen Grilled Tile Beef: Grill beef on a tile, and then eat with vermicelli and fish sauce mixed with less pineapple. A strange feeling spreads in the mouth with the sweetness of meat, the spicy of the fish sauce, the aroma of fresh vegetables ... All of them blend together to form an attractive combination.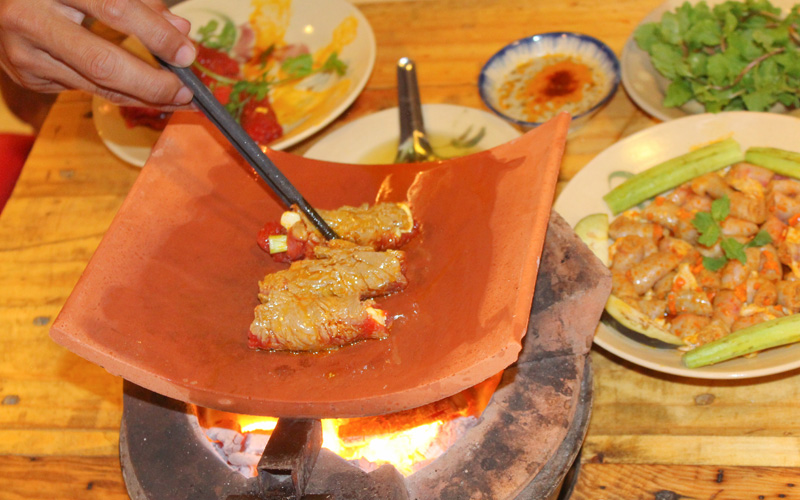 For further information, please contact:
- Email: info@d-annamtravel.com
- Phone: +84939900668