Vietnam Travel Guide
The kaleidoscopic nation of Vietnam boasts a spectacular blend of old and new, modern and ancient. While sprinting headlong into the modern era, Vietnam has a steadfast grip on its past – a fascinating balancing act that often leaves first-time visitors in awe. Though sometimes overwhelming, Vietnam is a destination that rewards travellers ready to embrace its charms and eccentricities.
With jaw-dropping scenery, rich history, affordable amenities and an exotic edge, Vietnam is the place to go if you have a taste for adventure and are in search of the "real Asia" at its finest.
Top Destinations in Vietnam
Hà Nội 
As the capital of Vietnam, Hanoi distinguishes itself as a travel destination through its history, its rich cultural heritage, and its picturesque blend of French and Chinese influences. The combined effect of its chaotic streets, French colonial architecture and curious odes to communism resonates with history buffs and the culturally curious alike. Hanoi is at once charming, perplexing, vibrant, and chaotic. The combination intrigues travellers who want to experience a destination that has a fascinating story to tell.
Must See:
Nearly every visitor to Hanoi will put a visit to the Old Quarter at the top of their list. As the most historic part of the city, make sure you visit Ngoc Son Temple at the north end of scenic Hoan Kiem Lake – both central to Hanoian folklore.
History buffs shouldn't miss a visit to the Hanoi Citadel and the War Museum, and the haunting but intriguing Hoa Lo Prison Museum. The serene Temple of Literature promises a fascinating look at the roots of Hanoi's Confucian values, while St. Joseph's Cathedral is a spectacular example of French inspired architecture.
Last but not least, Ho Chi Minh Mausoleum demonstrates the country's nationalistic pride, as well as locals' deep veneration of their revolutionary leader.
How to get there:
By Plane Arrivals by plane generally land at Noi Bai Airport, located about 45 minutes outside of the city centre. Getting into the city centre requires either a taxi or a transfer arranged by your travel company. A shuttle bus departing from the domestic terminal is a cheaper but slower alternative.
By Bus: Coming from the South, most arrivals by bus come from Hue, arriving at Giat Bat Bus Station about a 20 minute taxi ride to Hoan Kiem Lake, the city's center.
By Train: Train arrivals to Hanoi Station typically come from Danang or Hue. The train station is centrally located, and is about 10 to 20 minutes from the city center.
Ho Chi Minh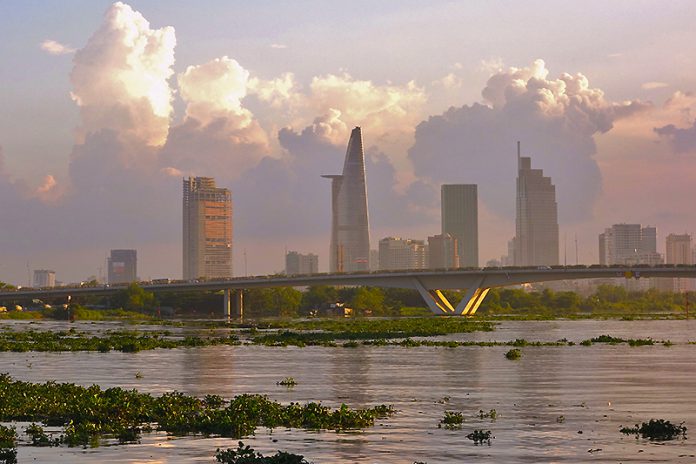 For further information, please contact:
- Web: www.canthomekongtour.com
- Email: info@d-annamtravel.com
- Phone: +84939900668